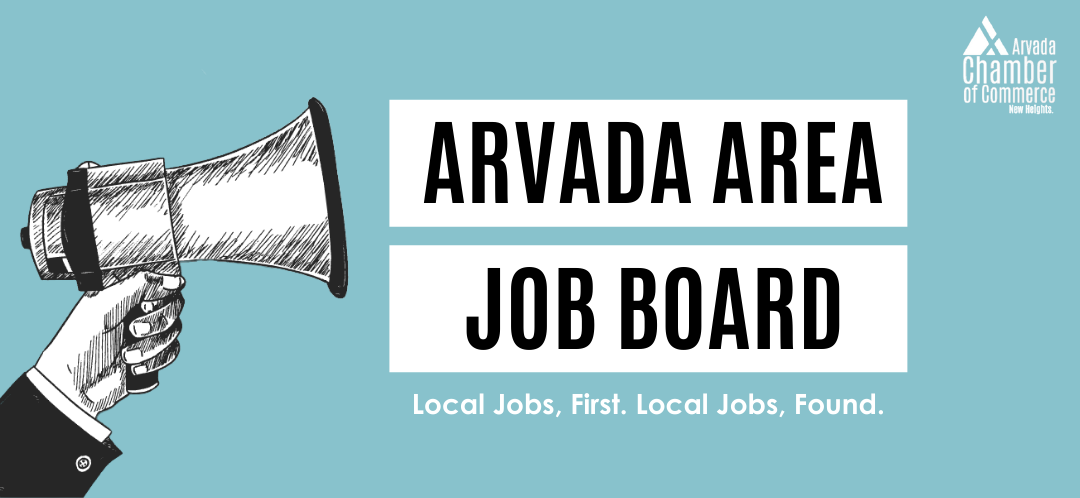 FEATURED JOB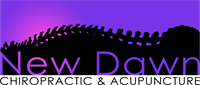 New Dawn Chiropractic & Acupuncture – Receptionist/Front Office
Growing chiropractic practice is searching for a high energy, friendly, outgoing team player. Excellent communication skills for meeting patients needs, strong attention to detail and organizational skills for maintaining daily office procedures and updating/maintaining patient records. Comfortable with computer function.
Hourly Range: $16 – $20 / hour
Now Hiring!: Full-Time
LARGE EMPLOYER CAREERS
Large Arvada-area employers interested in a listing should contact Mary Runkel at mary@arvadachamber.org.
Therapist, New Outpatient Clinic
**BONUS OPPORTUNITY ELIGIBLE**

COVID-19 Vaccination or an approved medical or religious exemption is required for employment with Jefferson Center for Mental Health. Newly hired employees must be fully vaccinated (Received final dose of an authorized COVID-19 vaccine regimen) and provide proof, or have an approved medical or religious exemption, prior to their first day of employment. Information on how to request an exemption will be provided at the time of offer.

At Jefferson Center, it is our policy and our mission to be inclusive and mindful of the diversity of everyone who comes through our doors. We are passionate about building a community where mental health matters and equitable care is accessible to all races, ethnicities, abilities, socioeconomic statuses, ages, sexual orientations, gender expressions, religions, cultures, and languages.

Jefferson Center is seeking therapists to join our recovery oriented, phase-based care teams. Our phase-based care model will help people thrive by continuously revolutionizing healthcare delivery, using a data-driven and team-based approach.

Phase-based care is an interdisciplinary treatment approach rooted team collaboration, data, and measurement, where each member contributes their expertise. The latest team-based clinical practices and tools are employed to help those in need get better fast and maintain their health and wellbeing long-term.

We seek to offer our community access to the best behavioral health, substance use, and wellness services starting on the same day they are requested, without exception. We will achieve this while simultaneously creating a work environment where our team has the autonomy, support, and tools to be wildly effective, satisfied, and engaged at work.

Goals:

While our use of the phase-based care model has many goals, there are three primary ones worth emphasizing: (1) dramatic reduction in wait times for accessing care and wait times between interventions in the initial phase of care, (2) increase our resilience to industry wide staffing shortages and record high community demand, and (3) decrease staff burnout.

As a therapist, you may be a good fit for our team if your values and goals align with ours:
The people we serve want choice in how they receive services, and it is our job to honor choice.??
The people we serve have complex challenges and a team model best supports solving those complex challenges.??
Showing health improvements via measurable outcomes is an important responsibility of providers, both to the people we serve and to those that fund those services.??
Jefferson Center is hiring positions for each of the Phase Based teams. Below is a brief description of each. If you are interested in a particular team, please indicate so in your cover letter.

Family Services Phase Based Care
Family Services will serve Medicaid clients in need of immediate, non-crisis support for people ages 8-22 and their families. Phase Based is using a collaborative team approach to support clients and their families in a multitude of ways such as: intakes, providing individual and family therapy, assessments and evaluations, family psychoeducation, school risk assessments, court ordered mental health evaluations, clinical case management, and access to medication management. Phase Based is a referral hub for internal as well as external to the Agency resources, seeking to create a "no wrong door" community care approach that meets clients
Mountain Services Phase Based Care
Mountain Services Phase Based Care Team provides immediate, non-crisis services for adults living in the mountain communities of Clear Creek, Gilpin and Jefferson counties who have Medicaid Insurance or self-pay for services. This team works collaboratively to provide care coordination, initial assessments, peer recovery support, individual therapy, and medication management for their clients in unison during Mountain Phase Based Care Clinic hours. Services are offered in-person at our Evergreen location and remotely.
Substance Use and Recovery Phase Based Care
Substance Use and Co-occurring Outpatient Phase Based Care provides immediate, non-crisis support and therapeutic services for adults 18 and older and their significant caregivers/families. This includes Indigent clients, clients with Medicaid coverage or self-pay for therapeutic trauma-informed services. The SUD and Co-occurring Outpatient team provides wraparound clinical services from care coordination, Initial and concurrent assessments, individual and/or family therapy, case management and medication management services.
Essential Duties:

For each phase-based care team, the responsibilities of a therapist include but are not limited to:
Provide evidence-based psychotherapy for clients within an interdisciplinary team of administrative staff, peer specialists, case managers, and medical providers
Administer evidence-based measurement tools regularly and consume outcome data to drive clinical collaboration discussions and consequently, a client's care planning
Engage client and care team in strength-based and trauma-informed treatment and goal setting, and work constructively to reach agreed upon outcomes
Identify risk factors such as lethality for suicidal, homicidal, and/or grave disability and coordinate with emergency services as necessary
Participate in evidence-based practices and other agency initiatives for mental health and co-occurring substance use services (Motivational Interviewing, Trauma Informed Care, CBT, DBT, etc.)
With considerable autonomy when making data informed treatment and programming decisions, exhibit your ability to adapt quickly to needs
Exhibit enthusiasm, courtesy, adaptability, and spirit of cooperation and teamwork in the work environment
Effectively respond to client needs and problems; initiate and maintain positive interactions; timely response to messages and other requests
Utilize data and new operational practices to better adapt caseload complexity.
Consistently meets the expectations of the job
Note: Employees are held accountable for all duties of this job. This job description is not intended to be an exhaustive list of all duties, responsibilities or qualifications associated with the job.


Education, Knowledge, Skills & Experience Required:
Master's degree (from accredited University/College) in social work, counseling, psychology, or another related field required.
LPC, LCSW, LMFT, CAC, or LAC (preferred but not required)
Skills, experience, or vested interest in integrated health care approaches
Willingness to provide care both face-to-face and via telehealth (video)
Comfort with or willingness to quickly learn various technologies
Grade 51-Master's Unlicensed Clinician
$45,000 to $57,200**
*Salary is determined based on years of total relevant experience.
*Salary is based on 1.0 FTE (full time equivalent) or 40 hours per week. Less than 40 hours/week will be prorated and adjusted to the appropriate FTE.
Grade 52-Licensed Clinician (LCSW, LMFT, LPC)
$54,000 to $68,800
*Salary is determined based on years of total relevant experience.
*Salary is based on 1.0 FTE (full time equivalent) or 40 hours per week. Less than 40 hours/week will be prorated and adjusted to the appropriate FTE.
**BONUS OPPORTUNITY!! Three phase bonus paid out using the following schedule. ** Based on full time (40 hours/week). Prorate if less than 40 hours/week. Must work a minimum of 20 hours/week to be eligible for bonus.
Masters (Unlicensed)

LMFT/LPC

LCSW

$1,000 1 month anniversary

$1,000 1 year anniversary

($2,000 Total)

$1,000 1 month anniversary

$1,000 6 month anniversary

$1,000 1 year anniversary

($3,000 Total)

$2,000 1 month anniversary

$1,000 6 month anniversary

$1,000 1 year anniversary

($4,000 Total)
Benefits Include:
Flexible work schedule and remote work options
Medical (Kaiser or Cigna), Delta Dental, and EyeMed Vision insurance plans
Life, LTD/STD, and malpractice insurance paid by Jefferson Center
401(k) plan with matching employer contribution and 403(b) option
15% Wellness Discount on medical insurance plans for participating employees
1 Paid Wellness Hour per week (based on FTE)
Health Insurance Reimbursement up to $125 per month
Generous Paid Time Off plus 13 paid holidays per year
Employees with 1 year of service are eligible for Supplemental Parental Leave up to 60 hours (based on FTE)
Extended Paid Bereavement Leave up to 20 days
Trauma Informed Care Leave
Tuition Reimbursement after one year of employment
Public Service Loan Forgiveness and Colorado Health Services Corps loan repayment plan options for participating employees.
Apply at jcmh.org/careers

Wage Type: Hourly,Salary

Now Hiring!: Part-Time,Full-Time

How to Apply: Visit the website listed

Required Candidate Screenings: Background Screen Required

Hiring Opportunities for All: Open to hiring people with disabilities,Open to hiring fair-chance workers,Open to hiring veterans