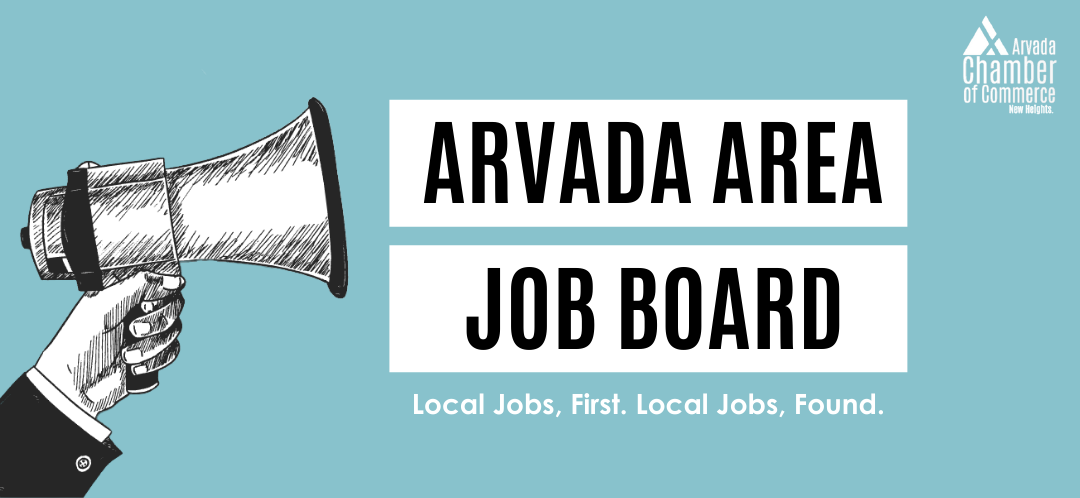 FEATURED JOB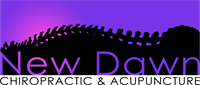 New Dawn Chiropractic & Acupuncture – Receptionist/Front Office
Growing chiropractic practice is searching for a high energy, friendly, outgoing team player. Excellent communication skills for meeting patients needs, strong attention to detail and organizational skills for maintaining daily office procedures and updating/maintaining patient records. Comfortable with computer function.
Hourly Range: $16 – $20 / hour
Now Hiring!: Full-Time
LARGE EMPLOYER CAREERS
Large Arvada-area employers interested in a listing should contact Mary Runkel at mary@arvadachamber.org.
**BONUS OPPORTUNITY ELIGIBLE**

COVID-19 Vaccination or an approved medical or religious exemption is required for employment with Jefferson Center for Mental Health. Newly hired employees must be fully vaccinated (Received final dose of an authorized COVID-19 vaccine regimen) and provide proof, or have an approved medical or religious exemption, prior to their first day of employment. Information on how to request an exemption will be provided at the time of offer.

At Jefferson Center, it is our policy and our mission to be inclusive and mindful of the diversity of everyone who comes through our doors. We are passionate about building a community where mental health matters and equitable care is accessible to all races, ethnicities, abilities, socioeconomic statuses, ages, sexual orientations, gender expressions, religions, cultures, and languages.

The School Based Clinician will provide therapeutic interventions to include individual, family, group therapy and clinical case management with school based clients.

Clinicians will consult and build collaborative relationships with the community, school district staff, Jefferson Center staff and other organizations.
Work within school district policy.
Seek or give peer support or mentoring as needed.
Collaborate with all parties essential to consumer welfare including but not limited to the school district, child welfare system, juvenile justice system, school based health centers, families and other community resources.
Community outreach 1 x year.
Exhibit enthusiasm, courtesy, adaptability, flexibility and spirit of cooperation in work environment.
Maintain effective interpersonal relationships with consumers, peers, subordinates, upper management, visitors and the general public.
Committed to furthering professional knowledge and skills.
Utilize peer support.
Attend clinical trainings.
Keep up with current trends and changes in the field.
Review challenging cases with peers and supervisors.
Participate in supervision by coming prepared and attending at times and intervals agreed upon with supervisor at least 2 x a month.
Provide direct service, crisis intervention and case management as appropriated.
Provide individual, family and group therapy during regular school hours and before or after school as needed for families.
Refer/link families to other Jefferson Center programs as needed.
Refer families to outside agencies as needed.
Make Social Service reports and fill out appropriate paperwork.
Plan and implement affective education classroom groups as determined by manager.
Attend Jefferson Center doctor appointments as needed.
Engage consumer and family in the treatment process and goal-setting.
Identify risk factors including lethality.
Work constructively with consumer to reach agreed upon outcomes, and coordinate care with internal and external providers.
Maintain appropriate professional standards and provide appropriate follow-up for consumers.
Effectively respond to consumer concerns and problems.
Initiate and maintain positive interactions.
Respond to phone calls, email and other requests in a timely manner.
Provide trauma informed treatment as needed and create a trauma sensitive clinical environment.
Perform administrative duties as required by Jefferson Center in a timely manner.
Complete 95% of all paperwork by due date.
Meet required productivity hours.
Complete 90% of Progress Summary notes within 3 days.
Attend team meetings.
Participate at summer programming if working in June.
Contact notes on un-enrolled Medicaid consumers in Avatar.
Complete on-line training.
Attend mandatory in-services.
Report high risk cases to supervisor.
CAC II/ CAC III DUTIES
Participate in the Centers' CAC meetings and related trainings.
Participate in monthly CAC clinical supervision (individual or group) .
Provide CAC supervision to Center staff (CAC III's only) to assist in the development of knowledge and skills in providing co-occurring treatment.
Complete substance use screening, assessments and related paperwork.
Misc./Passions:

Clinician chooses to initiate or participate in additional activities that fulfill a professional passion.
May do extra duties associated with June programming like plan lessons, run errands, organize schools.
Going beyond expectations to assist consumers in meeting their needs.
Utilizing interns.
Attend parent /teacher conferences.
Attend back to school nights or other school functions.
Attend school district staff meetings.
Note: Employees are held accountable for all duties of this job. This job description is not intended to be an exhaustive list of all duties, responsibilities, or qualifications associated with the job.


Education, Knowledge, Skills & Experience Required:
Master's Degree from an accredited university/college in Counseling, Psychology, Social Work or related field required.
LCSW, LPC, LMFT, or comparable license or unlicensed doctoral candidate preferred but not required.
Equivalent combination of education and experience may also be substituted.
Bilingual (Spanish) preferred but not required.
CAC preferred.
Grade 51-Master's Unlicensed Clinician
$46,400 to $58,900**
*Salary is determined based on years of total relevant experience.
*Salary is based on 1.0 FTE (full time equivalent) or 40 hours per week. Less than 40 hours/week will be prorated and adjusted to the appropriate FTE.
Grade 52-Licensed Clinician (LCSW, LMFT, LPC)
$55,600 to $70,900
*Salary is determined based on years of total relevant experience.
*Salary is based on 1.0 FTE (full time equivalent) or 40 hours per week. Less than 40 hours/week will be prorated and adjusted to the appropriate FTE.
**BONUS OPPORTUNITY!! Three phase bonus paid out using the following schedule. ** Based on full time (40 hours/week). Prorate if less than 40 hours/week. Must work a minimum of 20 hours/week to be eligible for bonus.
Masters (Unlicensed)

LMFT/LPC

LCSW

$1,000 1 month anniversary

$1,000 1 year anniversary

($2,000 Total)

$1,000 1 month anniversary

$1,000 6 month anniversary

$1,000 1 year anniversary

($3,000 Total)

$2,000 1 month anniversary

$1,000 6 month anniversary

$1,000 1 year anniversary

($4,000 Total)
Benefits Include:
Flexible work schedule and remote work options (Jefferson Center will offer relocation assistance, up to $1,500, to out of state candidates willing to relocate to Colorado. Please contact Recruiting for more information.)
Medical (Kaiser or Cigna), Delta Dental, and EyeMed Vision insurance plans
Life, LTD/STD, and malpractice insurance paid by Jefferson Center
401(k) plan with matching employer contribution and 403(b) option
15% Wellness Discount on medical insurance plans for participating employees
1 Paid Wellness Hour per week (based on FTE)
Health Insurance Reimbursement up to $125 per month
Generous Paid Time Off plus 13 paid holidays per year
Employees with 1 year of service are eligible for Supplemental Parental Leave up to 60 hours (based on FTE)
Extended Paid Bereavement Leave up to 20 days
Trauma Informed Care Leave
Tuition Reimbursement after one year of employment
Public Service Loan Forgiveness and Colorado Health Services Corps loan repayment plan options for participating employees.
*APPLY AT jcmh.org/careers*

Wage Type: Salary

Now Hiring!: Part-Time,Full-Time

How to Apply: Instructions included in this job posting,Visit the website listed

Required Candidate Screenings: Background Screen Required

Hiring Opportunities for All: Open to hiring people with disabilities,Open to hiring fair-chance workers,Open to hiring veterans
Jefferson Center for Mental Health [cid:277]
Kimberly Mongrain