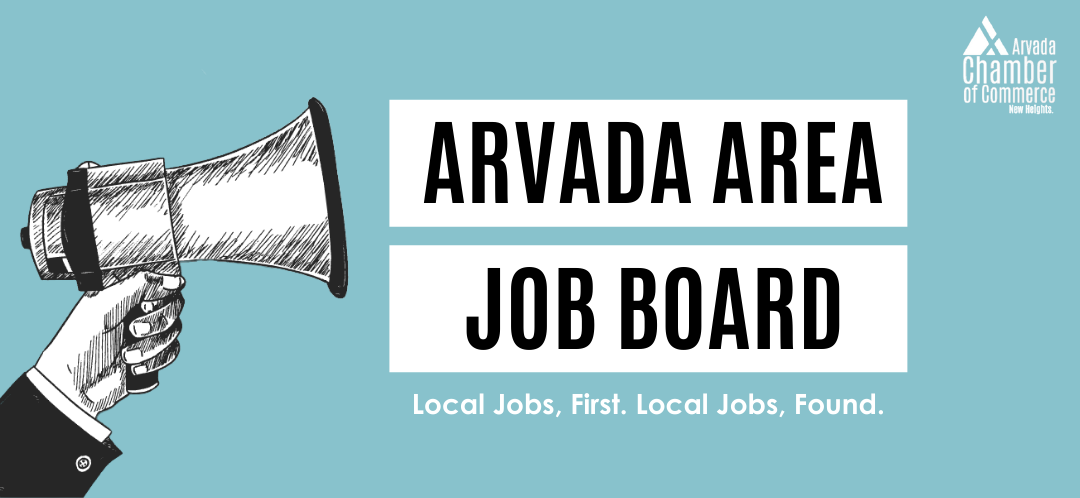 FEATURED JOB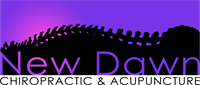 New Dawn Chiropractic & Acupuncture – Receptionist/Front Office
Growing chiropractic practice is searching for a high energy, friendly, outgoing team player. Excellent communication skills for meeting patients needs, strong attention to detail and organizational skills for maintaining daily office procedures and updating/maintaining patient records. Comfortable with computer function.
Hourly Range: $16 – $20 / hour
Now Hiring!: Full-Time
LARGE EMPLOYER CAREERS
Large Arvada-area employers interested in a listing should contact Mary Runkel at mary@arvadachamber.org.
Residential Counselor I - Withdrawal Management
**BONUS OPPORTUNITY ELIGIBLE**

COVID-19 Vaccination or an approved medical or religious exemption is required for employment with Jefferson Center for Mental Health. Newly hired employees must be fully vaccinated (Received final dose of an authorized COVID-19 vaccine regimen) and provide proof, or have an approved medical or religious exemption, prior to their first day of employment. Information on how to request an exemption will be provided at the time of offer.

At Jefferson Center, it is our policy and our mission to be inclusive and mindful of the diversity of everyone who comes through our doors. We are passionate about building a community where mental health matters and equitable care is accessible to all races, ethnicities, abilities, socioeconomic statuses, ages, sexual orientations, gender expressions, religions, cultures, and languages.

The Residential Counselor II Outreach Driver at Withdrawal Management provides milieu management and ensures safety of individuals or groups in a withdrawal and intoxication management program.

The Residential Counselor position has both full time and part time positions open on graves 11:00pm-7:00am. This position allows for longer work days and shorter work weeks (i.e. Four 10 hour shifts).


Essential Duties:
Monitors and documents client levels of intoxication, including breath alcohol levels, withdrawal symptoms, vital signs, physical condition and behavior.
Performs accurate and timely documentation at all times, including admission and discharge notes, required forms, screening and inventory of all client belongings, documentation of all significant interactions with each client. Remains in accordance with regulatory requirements and clinical guidelines.
Transport clients to and from hospitals, aftercare, or other approved services as directed by the Shift Coordinator. Individual may be exposed to adverse weather conditions during loading and unloading of passengers. Must adhere to transportation safety guidelines.
Identifies signs of an emergency and reacts appropriately. Ensures Adverse Incident Reporting (AIR) procedures are followed during shift.
Monitor the milieu to ensure it is maintained in a neat and orderly manner and that all outside doors and windows remain secured.
Effectively responds to client needs and problems, initiates and maintains positive interactions, timely response to phone calls, email, and other requests.
Engages clients in change discussions, providing referrals to supportive services, when needed.
Maintains effective interpersonal relations with consumers, peers, subordinates, upper management, visitors, and the general public. Uses language and behavior to promote dignity and respect.
Serves as Acting Shift Coordinator when coverage is needed.
Adheres to all Jefferson Center Policies and Procedures and Withdrawal Management Policies and Procedures.
Practices OSHA safety standards and disposes of biohazard waste according to OSHA standards.
Attends mandatory in-services, staff meetings, clinical supervision, and on-line training as required.
Participates in and promotes a positive, supportive, cooperative team environment.
Exhibits enthusiasm, respect, adaptability, flexibility, and spirit of cooperation in the work environment.
Maintains acceptable attendance and punctuality.
Assisting in maintaining outreach vans and reporting any vehicle accidents, damage or needed maintenance.
Participates in staff development activities that enhance professional growth.
Must be sensitive to the diverse cultural and situational needs of the clients.
Participates in supervision by coming prepared with an agenda. Reports high risk/problem cases using a problem solving approach as well as feedback.
Have an understanding of how trauma impacts the lives of the people being served, so that every interaction is consistent with the recovery process and reduces the possibility of re-traumatization. Ensure that delivery practices are guided by the principles of trauma informed care and the principles of addiction treatment.
Participates in the Center's training/educational programs designed to enhance knowledge about Trauma Informed Care, the impact of trauma and trauma recovery.
Note: Employees are held accountable for all essential and other duties of this job. This job description is not intended to be an exhaustive list of all duties, responsibilities, or qualifications associated with the job.

Education, Knowledge, Skills & Experience Required:
High School Diploma/GED Required. Bachelor's degree in a related field (psychology, counseling, human services, or social work) preferred
Certified Addiction Specialist (CAS) or ability to obtain CAS within 18 months of hire required.
Current CPR/First Aid Certification or ability to obtain within six months of hire.
Valid Colorado Driver's License with a driving record that meets agency requirements. Ability to drive at night and in all types of weather. This position requires traveling between Jefferson Center locations and hospitals.
Motor Vehicle Insurance Coverage requires applicant must be 25 years or older.
Jefferson Center's Substance Use Treatment Programs require pre-employment drug testing. Individuals who cannot pass a drug screening test will not be considered for employment.
Grade 49 – Below Bachelor's
$34,500 to $43,900*
*Salary is determined based on years of total relevant experience
*Salary is based on 1.0 FTE (full time equivalent) or 40 hours per week. Less than 40 hours/week will be prorated and adjusted to the appropriate FTE.
Grade 50- Bachelor's Degree
$37,000 to $47,200*
*Salary is determined based on years of total relevant experience
*Salary is based on 1.0 FTE (full time equivalent) or 40 hours per week. Less than 40 hours/week will be prorated and adjusted to the appropriate FTE.
**BONUS OPPORTUNITY!! Three phase bonus paid out using the following schedule. ** Based on full time (40 hours/week). Prorate if less than 40 hours/week. Must work a minimum of 20 hours/week to be eligible for bonus.

$500 1 month anniversary

$500 6 month anniversary

$500 1 year anniversary

($1,500 Total)

Benefits Include:
Flexible work schedule and remote work options
Medical (Kaiser or Cigna), Delta Dental, and EyeMed Vision insurance plans
Life, LTD/STD, and malpractice insurance paid by Jefferson Center
401(k) plan with matching employer contribution and 403(b) option
15% Wellness Discount on medical insurance plans for participating employees
1 Paid Wellness Hour per week (based on FTE)
Health Insurance Reimbursement up to $125 per month
Generous Paid Time Off plus 13 paid holidays per year
Employees with 1 year of service are eligible for Supplemental Parental Leave up to 60 hours (based on FTE)
Extended Paid Bereavement Leave up to 20 days
Trauma Informed Care Leave
Tuition Reimbursement after one year of employment
Public Service Loan Forgiveness and Colorado Health Services Corps loan repayment plan options for participating employees.
Apply at

jcmh.org/careers

Wage Type: Salary

Now Hiring!: Part-Time,Full-Time

How to Apply: Visit the website listed

Required Candidate Screenings: Background Screen Required

Hiring Opportunities for All: Open to hiring people with disabilities,Open to hiring fair-chance workers,Open to hiring veterans
Jefferson Center for Mental Health [cid:277]
Kimberly Mongrain