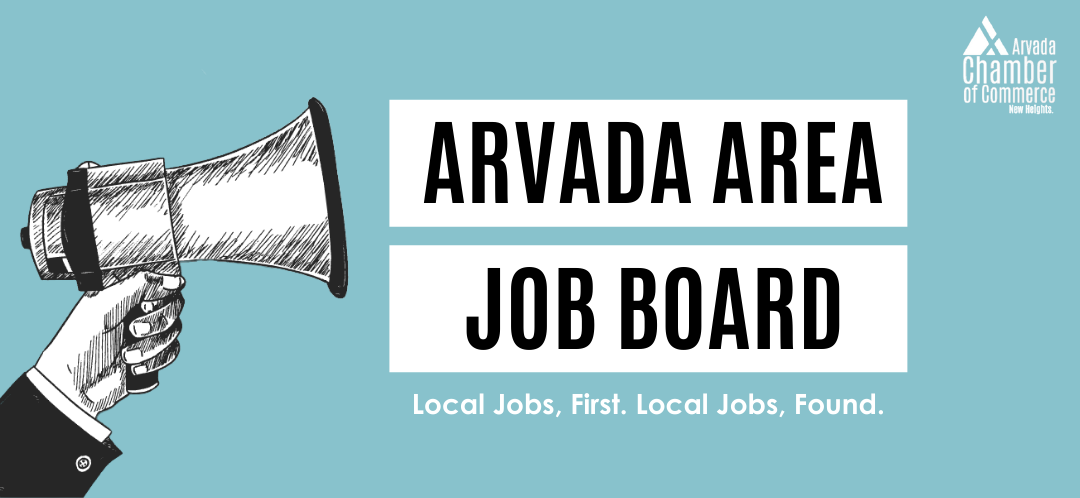 FEATURED JOB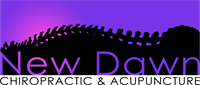 New Dawn Chiropractic & Acupuncture – Receptionist/Front Office
Growing chiropractic practice is searching for a high energy, friendly, outgoing team player. Excellent communication skills for meeting patients needs, strong attention to detail and organizational skills for maintaining daily office procedures and updating/maintaining patient records. Comfortable with computer function.
Hourly Range: $16 – $20 / hour
Now Hiring!: Full-Time
LARGE EMPLOYER CAREERS
Large Arvada-area employers interested in a listing should contact Mary Runkel at mary@arvadachamber.org.
APPLY ONLINE AT: https://recruiting.paylocity.com/recruiting/jobs/Details/1099899/Hope-House-of-Colorado/Parent-Educator

Mission Statement: Hope House Colorado (HHC) empowers parenting teenage moms to achieve personal and economic self-sufficiency and to understand their significance in God's sight, resulting in a healthy future for them and for their children.

Position Title: Parent Educator
Exemption Status: Salaried Non-Exempt
Reports To: Early Learning Manager
Salary Range: $38,000 - $45,000
Department: Program
Benefits Eligibility: Eligible
Work Environment: This role is expected to work 40 hours/week on the HHC campus, except when offsite for HHC work-related purposes. Existing schedule is 8 hours per day Monday - Friday; to include one evening shift each week.
Position Summary:

The Parent Educator (hereafter PE) is responsible for providing parenting education and support, as well as individual parenting coaching for our teen moms, ultimately driving growth in the Parenting Domain of our Self-Sufficiency rubric. The PE works collaboratively within the Early Learning team to provide behavioral support plans for implementation in the classroom setting and supports teen moms in incorporating those same skills within the home. The PE utilizes the Nurturing Parents Curriculum, assessments, and evaluations for parenting classes, and may develop and utilize additional curriculum as needed. The PE works closely with the Residential Team to support residents, and with the Program Team as a whole.

Requirements:
Must have a valid driver's license and current automobile insurance
Must pass a criminal background check, driving record check, and drug screen
Must be committed to Hope House Colorado's Guiding Principles and continually working towards the HHC mission
Must demonstrate a commitment to the Hope House Relational Covenant
Desired Skills and Attributes:
Two years' experience working with at-risk adolescents, teenage moms or with similar at-risk population
Excellent leadership skills and ability to work well with a team
Minimum of two years' experience in parenting education, child development, behavioral therapy and/or other similarly related field
Excellent written, verbal and in-person communication skills
Proficient in Microsoft Office Suite
Education or Training:
Bachelor's Degree in child development, Psychology, behavioral therapy or a related field
Training in parenting curriculums preferred (Nurturing Parents)
Bilingual in English and Spanish preferred
Experience providing behavioral intervention techniques and skills for children for implementation in both classroom and home settings
Knowledge of and experience in the implementation of trauma informed care practices as it relates to both children and adolescents
ESSENTIAL DUTIES/RESPONSIBILITIES Parenting Education Responsibilities:
Administer intake assessments with new program participants in the Parenting Domain and develop individual parenting plan goals for the IGP (individual Growth Plans) with teen moms
Provide individual parenting coaching to address teen mom concerns in a variety of areas (child development, behavior, discipline,
Utilize the Nurturing Parent curriculum and Adult-Adolescent Parenting Inventory (AAPI2) to create baseline parenting scores, assess progress and drive growth in subsequent AAPI2 scores
Teach parenting series classes 3-4 times per year (i.e., Parenting 101, Age Specific, Family Focused, & Psychology of Parenting)
Coordinate our Specialty Moms support group for teen moms who have a child with a medical diagnosis or developmental delay, and provide ongoing support and coaching to those moms
Develop and support individualized parenting plans with teen moms who reside in the residential home and actively communicate and collaborate with Residential Team for optimal support; facilitate a Residential Parenting Group as needed throughout the year
Provide education and support to teen moms pregnant with a subsequent child and work closely with the Mental Health Counselor to provide support for moms experiencing pregnancy related depression
Develop ways to incorporate biblical parenting methods into Parenting programming
Act as a resource for staff regarding child development/needs
Early Learning Responsibilities:
Provide 1:1 behavioral intervention support during early learning sessions as needed, and work with teen moms to incorporate those strategies at home; lead follow up parent teacher conferences with teen mom and ELT's to assess progress in behavior
Attend Early Learning Community Building Events, including Field Trips and Mommy & Me Events
School-Aged Responsibilities
Assist moms with elementary school enrollment and registration process
Provide support and advocacy for moms who have school aged children with IEP's
Assist with coordinating the annual backpack drive
General Responsibilities
Complete monthly board reports on the Parenting Program
Train and coordinate volunteers to assist in the Parenting Program
Maintain current information on best practices within field
Collect and organize data for grant requests and site visits
Utilize the HHC database (Apricot) to maintain data and statistics in required reporting areas
Maintain the Parenting Program Handbook, attend meetings as required, complete weekly and quarterly reporting requirements
Other Duties and Responsibilities:
Promote the values of HHC throughout the organization and external relationships
Attend team and organizational meetings, activities, and events
Input relevant data into Development and Program databases
Collaborate with HHC staff and perform job duties to advance the organization's mission and vision
Demonstrate ability to work independently and within a team, seeking guidance as appropriate
Comply with all organizational policies and procedures
Potentially assist with knowledge transfer to support HHC expansion goals
Competencies:
Relationship Building: Builds constructive working relationships characterized by a high level of acceptance, cooperation, and mutual respect.
Coaching & Mentoring: Enables teen moms to grow and succeed through feedback, instruction, and encouragement.
Accountability & Dependableness: Takes personal responsibility for the quality and timeliness of work, and achieves results with little oversight.
Ethics & Integrity: Earns others' trust and respect through consistent honesty and professionalism in all interactions.
Results Focus & Initiative: Focuses on results and desired outcomes and how best to achieve them. Gets the job done.
Values Diversity: Helps create an environment that embraces and appreciates diversity.
Stress Tolerance: Maintains composure in highly stressful or adverse situations.
Decision Making: Makes timely, informed decisions that take into account the facts, goals, constraints, and risks.
Problem Solving: Partners with teen moms to identify and resolve complex or sensitive issues; resolves difficult or complicated challenges.
Enforcing rules & regulations: Enforces rules and regulations and initiates enforcement in a way that is perceived as fair, objective, and reasonable.
Tact: Diplomatically handles challenging or tense interpersonal situations.
Supervisory Duties:

NONE

Physical Demands:

The physical demands described here are representative of those that must be met by an employee to successfully perform the essential functions of this job. While performing the duties of this job, the employee is frequently required to sit, stand, and walk as well as bend, squat, and climb stairs. The employee must occasionally lift and/or move up to 25 pounds.

Note: This job description is not intended to be an exhaustive list of all duties, responsibilities, or qualifications associated with this position. We are a team and support each other in all ways necessary to continue working toward the HHC mission. Benefits:

HHC benefits are available to employees who consistently work a minimum of 24 hours a week. Benefits offered are subject to change at HHC's sole discretion.
Health Benefits: Employees may elect medical, dental, vision & life insurance plans.
Simple IRA: Employees may choose to make salary reduction contributions through HHC's Simple IRA plan and HHC will match the employee's contribution up to a maximum of 3% of the employee's annual salary.
Paid Time Off (PTO):

Vacation: Upon hire, employees earn 6 hours of vacation per paycheck up to 120 hours (3 weeks) in a year. Accruals are adjusted to increase vacation earned per hours worked based on length of employment with HHC.
Holidays: HHC observes eleven (11) holidays throughout the year. Salaried employees are paid for these holidays according to the nationally recognized observation day for each holiday. In addition, salaried employees are currently gifted either the week of Christmas or the week of New Year's off, to be scheduled at the discretion of their supervisor.
Sick Leave: HHC provides eligible employees with Paid Sick and Safe Leave (PSSL) and Public Health Emergency Leave (PHEL) in accordance with the requirements of Colorado's Healthy Families and Workplaces Act (HFWA).
APPLY ONLINE AT:

https://recruiting.paylocity.com/recruiting/jobs/Details/1099899/Hope-House-of-Colorado/Parent-Educator

Wage Type: Salary

Now Hiring!: Full-Time

How to Apply: Instructions included in this job posting,Visit the website listed

Required Candidate Screenings: Background Screen Required,Require Passed Drug Screen