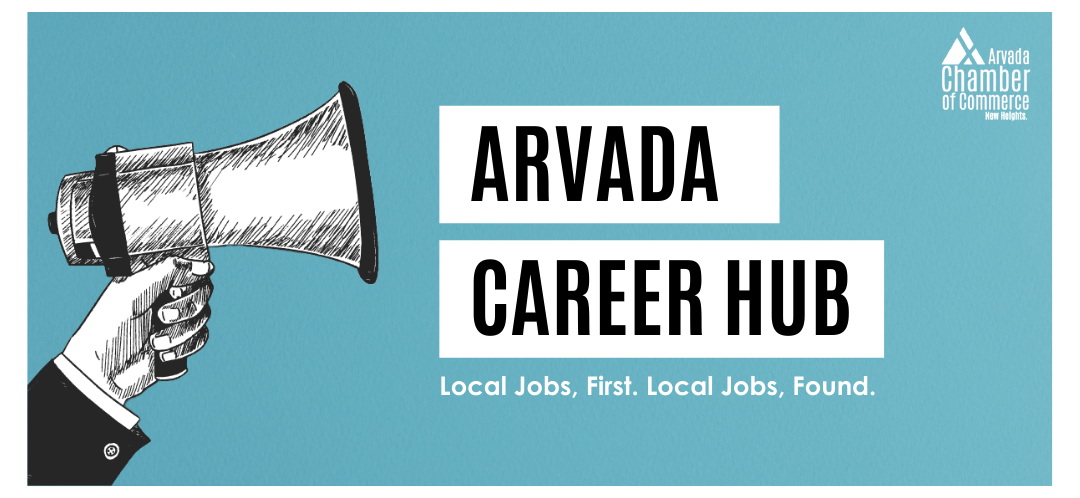 FEATURED JOB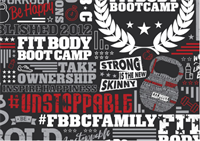 Northwest Arvada Fit Body Boot Camp – Coaches
We are looking for a high-energy, passionate, health and fitness-focused individual to join our team of coaches at Northwest Arvada Fit Body Boot Camp!
We are Currently Hiring:
Group Fitness Coach/Group Personal Trainer
Part-Time (20-35 hours/week)
Starting Salary: $17- $24
LARGE EMPLOYER CAREERS
Large Arvada-area employers interested in a listing should contact Mary Runkel at mary@arvadachamber.org.
Licensed Therapist - Full Time
Licensed Therapist
Full-time

PAY

$60,000 - $65,000 + Benefits

LOCATION

Inside Out Youth Services, Colorado Springs | Pikes Peak Region

MISSION

The mission of YouthSeen is to foster and empower the social and emotional well-being of LGBTQI youth and their families in all communities.

OUR VISION

YouthSeen envisions a society where young people are empowered as individuals to access non-judgmental and unbiased treatment in every aspect of their lives. We encourage the creative creation of a community that celebrates everyone's worth, diverse characteristics and dignity.

Our organization works with our communities and stands as a leader in our local Colorado area, and beyond, for establishing partnerships with groups who specifically tailor their resources, education and outreach to our youth and young QTBIPoC/QTPoC/LGBTQI community. YouthSeen strives to highlight the intersections that many communities of color face when addressing social issues that impact families that identify under the umbrella of LGBTQI. This also includes our community members identifying as gender non-conforming, non-binary, genderfluid, genderqueer and two spirit, which is often left out of the mainstream language around services.

YouthSeen is partnering with Inside Out Youth Services to increase mental health services to their existing programming.

Inside Out Youth Services (IOYS) is a non-profit community center that builds access, equity, and power with LGBTQIA2+ young people (ages 13-24) through leadership, advocacy, community building, education and peer support. Inside our evidence-based programs and services, we work to reduce the disproportionately high rates of bullying, experiences of homelessness, and substance use within the LGBTQIA2+ community through peer and trusted adult supports, employing upstream suicide prevention, positive youth development, and anti-oppression models. Alongside young people, we bring our work into the larger community, offering education about the issues that LGBTQIA2+ youth face as advocates for inclusive and supportive policies and practices. We provide training to teachers and other youth-serving professionals on how to co-create safe spaces for students and offer support groups to parents struggling to understand their transgender and gender expansive children. Our team shows up with authenticity, integrity, and accountability, taking pride in our work as active collaborators in radical acceptance within the space and greater community.

Under direct supervision of YouthSeen, the therapist will provide clinical and support services to individuals and/or their support systems utilizing evidence-based best practice models. This position may provide some telehealth services, but primarily operates out of Inside Out Youth Services' community center and offices in Colorado Springs, CO. Other locations may include residential, community, or outreach environments, as well as detention facilities, schools, and inpatient or outpatient clinics.

ROLE DESCRIPTION

Under direct supervision of YouthSeen, the therapist will provide clinical and support services to individuals and/or their support systems utilizing evidence based best practice models. May operate in a residential environment, community-based, office-based, or in an outreach environment, detention facility, schools, and/or outpatient clinic.

RESPONSIBILITIES
Provides counseling, therapy and/or psychotherapy to youth and families as appropriate to the position; prepares treatment plans, discharge plans, and follow-up care programs; provides therapeutic crisis intervention and emergency services as required.
Provides care to clients in a manner that recognizes human potential, is empathic and demonstrates unconditional positive regard while promoting safety, comfort and a therapeutic environment.
Proven experience working with and in BIPoC + LGBTQIA2+ communities.
Maintains confidentiality of all records.
Provides case management services to clients, as needed.
Facilitates and contributes to the accomplishment of tasks by clients and/or families; empowers clients to reach optimum level of achievement; sets a positive example and provides role modeling as well as technical expertise to accomplish goals.
Documents intervention and program activity.
Attends and participates in group sessions, in-service education and training opportunities, meetings, supervisory sessions and special events.
Maintains accurate and timely clinical records.
Consults with other therapists and related professional and paraprofessional staff, as appropriate, in the performance of therapy and/or casework, refers clients to appropriate service agencies as required.
Consults and coordinates with community partners, as needed.
Projects a positive image to other agencies and the general public.
Assists in pinpointing program and management problems and participates in problem resolution.
Participates in on-going program development, implementation and evaluation.
Promotes cooperative working relationships and positive team atmosphere.
Performs other such duties as assigned within the scope of the position and program description, as well as those reflective of their experience, education and ability.
QUALIFICATIONS
Minimum of a Master's Degree in counseling related field or a Doctorate degree in Psychology or similar from an accredited University.
Minimum of two (2) years direct clinical experience.
Communication, organization, time management, interpersonal, and evidence informed clinical skills.
Knowledge and understanding of clinical social work and mental health counseling principles, methods, procedure, and standards.
Familiarity with DSM IV and diagnostic techniques.
Knowledge around decolonizing mental health frameworks.
Professional counseling licensure (LPC, LCSW, LMFT, LP).
Certified Addictions Counselor (CAC) status II, or III preferred.
Current COVID-19 protocols require N-95 masks to be worn by all staff and proof of vaccination or exemption. To apply, include a cover letter that talks about how you decolonize mental health in your work.

Job Type: Full-time

Pay: $60,000.00 - $65,000.00 per year

Benefits:
Dental insurance
Health insurance
Paid time off
Vision insurance
Schedule:
Monday to Friday
Weekend availability
COVID-19 considerations:
Those unvaccinated must wear a face mask while in the office.

Application Question(s):
Are you familiar with WPATH standards?
Experience:
direct clinical: 2 years (Required)
License/Certification:
professional counseling licensure (LPC, LCSW, LMFT, LP) (Required)
Work Location: One location

Wage Type: Salary

Now Hiring!: Full-Time