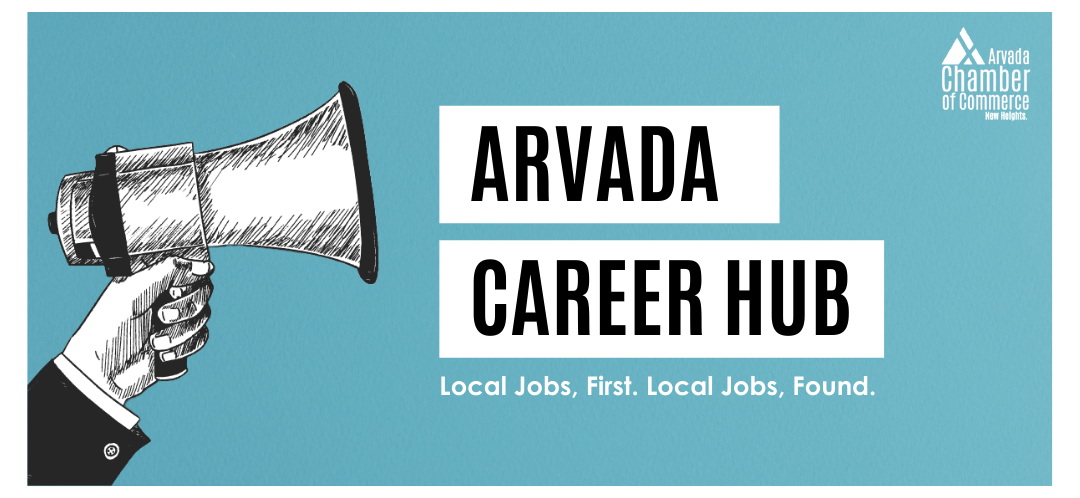 FEATURED JOB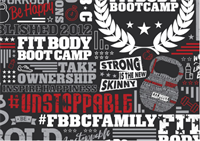 Northwest Arvada Fit Body Boot Camp – Coaches
We are looking for a high-energy, passionate, health and fitness-focused individual to join our team of coaches at Northwest Arvada Fit Body Boot Camp!
We are Currently Hiring:
Group Fitness Coach/Group Personal Trainer
Part-Time (20-35 hours/week)
Starting Salary: $17- $24
LARGE EMPLOYER CAREERS
Large Arvada-area employers interested in a listing should contact Mary Runkel at mary@arvadachamber.org.
Mission Statement: Hope House Colorado (HHC) empowers parenting teenage moms to achieve personal and economic self-sufficiency and to understand their significance in God's sight, resulting in a healthy future for them and for their children.

Position Title: Legal Advocate
Exemption Status: Salaried Non-Exempt
Reports To: Economic Team Manager
Salary Range: $38,000 - $44,000
Department: Program
Benefits Eligibility: Eligible
Work Environment: This role is expected to work 40 hours/week on the HHC campus, except when offsite for HHC work-related purposes. Existing schedule is 8 hours per day Monday – Friday, to include one evening shift each week.
Position Summary:

The Legal Advocate (LA) is responsible for assisting teen moms with legal barriers preventing them from improving self-sufficiency, resulting in our teen moms experiencing reduced stress and anxiety related to legal matters they are involved with. The LA does not provide legal advice. The LA is responsible for helping teen moms navigate the Colorado Judicial System.

Requirements:
Must have a valid driver's license and current automobile insurance
Must pass a criminal background check, driving record check, and drug screen
Must be committed to Hope House Colorado's Guiding Principles and continually working towards the HHC mission
Must demonstrate a commitment to the Hope House Relational Covenant
Two years of experience or knowledge of Domestic Relations legal matters required
Ability to comprehend and analyze legal information, including Colorado Statutes, and explain it in an understandable way to our program participants
Desired Skills and Attributes:
Two years of experience as a CASA (court appointed special advocate), Victims Advocate, or similar court related experience.
Experience working with at risk populations, preferably teenage mothers.
Experience in crisis intervention preferred.
Demonstrated ability to read legal documents and complete them correctly.
Highly organized and detail-oriented
Demonstrated positive working relationships with team members, as well as outside service organizations.
Excellent written, verbal and in-person communication skills
Proficient in Microsoft Office Suite
Education or Training:
Minimum of an Associate degree required in criminal justice, paralegal, or human service field
Trauma-informed trainings/certifications are encouraged
Essential Duties/Responsibilities:
Provide support to HHC teen moms who have legal matters and assist teen moms in navigating the Colorado Judicial System. *The LA does not provide legal advice.
Assist HHC teen moms who have legal questions or needs that do not require a licensed attorney. This may include parenting orders, divorce, restraining orders, warrants, DACA, etc.
Work with teen moms via phone, email, & face-to-face meetings; schedule process of service; set up court ordered mediation; and assist with signing teen moms up for court ordered parenting classes.
Assist teen moms in filling out court paperwork and filings.
Provide additional support to teen moms by educating on court etiquette and attending court hearings and other conferences ordered by the court.
Provide information about protection orders, criminal matters, immigration laws, and other legal procedures.
Provide information and referrals for legal and other community resources
Responsible for documentation of Legal Assistance in HHC Program Database.
Train and manage qualified volunteers to provide legal support to teen moms (primarily family matters)
Build relationships with attorneys who wish to provide pro-bono services to our teen moms (i.e. Family Law Attorney, Immigration Attorney, etc.)
Work closely with the Family Advocates and help develop Individual Growth Plans (IGPs) for teen moms participating in the Legal Advocacy Program.
Other Duties and Responsibilities:
Promote the values of HHC throughout the organization and external relationships Attend team and organizational meetings, activities, and events
Input relevant data into Development and Program databases
Collaborate with HHC staff and perform job duties to advance the organization's mission and vision
Demonstrate ability to work independently and within a team, seeking guidance as appropriate
Comply with all organizational policies and procedures
Competencies:
Decision Making – makes timely, informed decisions that take into account the facts, goals, constraints and risks.
Problem Solving – Partners with clients to identify and resolve complex or sensitive issues; resolved difficult or complicated challenges.
Accountability & Dependableness – Takes personal responsibility for the quality and timeliness of work, and achieves results with little oversight.
Ethics & Integrity – Earns others' trust and respect through consistent honesty and professionalism in all interactions.
Results Focus & Initiative – Focuses on results and desired outcomes and how best to achieve them. Gets the job done.
Stress Tolerance – Maintains composure in highly stressful or adverse situations.
Tact – Diplomatically handles challenging or tense interpersonal situation.
Relationship Building – Builds constructive working relationships characterized by a high level of acceptance, cooperation, and mutual respect.
Values Diversity – Helps create an environment that embraces and appreciates diversity.
Coaching & Mentoring – Enables teen moms to grow and succeed through feedback, instruction, and encouragement.
Supervisory Duties:

NONE

Physical Demands:

The physical demands described here are representative of those that must be met by an employee to successfully perform the essential functions of this job. While performing the duties of this job, the employee is frequently required to sit, stand, and walk as well as bend, squat, and climb stairs. The employee must occasionally lift and/or move up to 25 pounds.

Note: This job description is not intended to be an exhaustive list of all duties, responsibilities, or qualifications associated with this position. We are a team and support each other in all ways necessary to continue working toward the HHC mission. Benefits:

HHC benefits are available to employees who consistently work a minimum of 24 hours a week. Benefits offered are subject to change at HHC's sole discretion.
Health Benefits: Employees may elect medical, dental, vision & life insurance plans.
Simple IRA: Employees may choose to make salary reduction contributions through HHC's Simple IRA plan and HHC will match the employee's contribution up to a maximum of 3% of the employee's annual salary.
Paid Time Off (PTO):
Vacation: Upon hire, employees earn 1 hour of vacation per 15.33 hours worked up to 120 hours (3 weeks) in a year. Accruals are adjusted to increase vacation earned per hours worked based on length of employment with HHC.
Holidays: HHC observes eleven (11) holidays throughout the year. Salaried employees are paid for these holidays according to the nationally recognized observation day for each holiday.
Sick Leave: HHC provides eligible employees with Paid Sick and Safe Leave (PSSL) and Public Health Emergency Leave (PHEL) in accordance with the requirements of Colorado's Healthy Families and Workplaces Act (HFWA).
Wage Type: Salary

Now Hiring!: Full-Time

How to Apply: Visit the website listed

Required Candidate Screenings: Background Screen Required,Require Passed Drug Screen