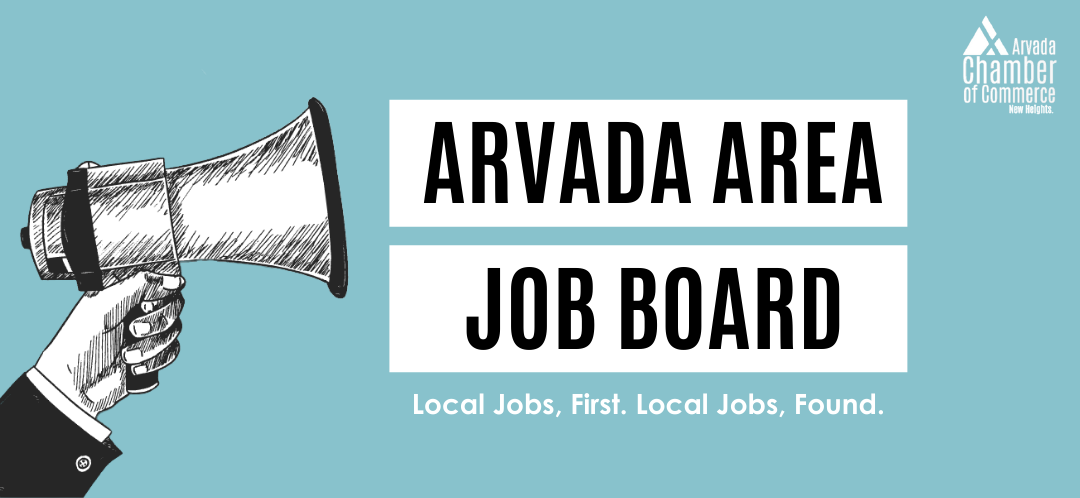 FEATURED JOB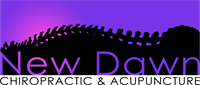 New Dawn Chiropractic & Acupuncture – Receptionist/Front Office
Growing chiropractic practice is searching for a high energy, friendly, outgoing team player. Excellent communication skills for meeting patients needs, strong attention to detail and organizational skills for maintaining daily office procedures and updating/maintaining patient records. Comfortable with computer function.
Hourly Range: $16 – $20 / hour
Now Hiring!: Full-Time
LARGE EMPLOYER CAREERS
Large Arvada-area employers interested in a listing should contact Mary Runkel at mary@arvadachamber.org.
COVID-19 Vaccination or an approved medical or religious exemption is required for employment with Jefferson Center for Mental Health. Newly hired employees must be fully vaccinated (Received final dose of an authorized COVID-19 vaccine regimen) and provide proof, or have an approved medical or religious exemption, prior to their first day of employment. Information on how to request an exemption will be provided at the time of offer.

At Jefferson Center, it is our policy and our mission to be inclusive and mindful of the diversity of everyone who comes through our doors. We are passionate about building a community where mental health matters and equitable care is accessible to all races, ethnicities, abilities, socioeconomic statuses, ages, sexual orientations, gender expressions, religions, cultures, and languages.

The ERA Housing Case Manager provides case management services to clients utilizing ERA funding who are identified as needing additional supportive services in place to support long-term housing stability. This role is tasked with identifying all types of barriers which may complicate a client's ability to obtain or maintain benefits, housing, or other basic needs; and use creative problem solving to address these issues.

This position works closely with partner agencies in the community in addition to internal staff (i.e. Housing Specialists, Facilities, and other members of the clinical treatment team) to best support client goals.

Housing Case Managers empower customers to access identified resources and assist with navigating systems of care to meet identified outcomes. Housing Case Managers provide a wide array of clinical services from a generalist perspective and are knowledgeable of community resources (including housing) and benefits. Housing Case Managers work with all program customers to assess, link and follow up on identified resources and benefits at Jefferson Center and in the community.

Essential Duties:
Provide case management services to clients of Jeffco Safe Parking lots.
Works with clients to identify barriers to meeting basic needs and engages residents in goal setting, monitoring progress. Actively coordinates care with Jefferson Center, and other community agencies and health providers. Maintains appropriate professional standards and provides appropriate follow-up for consumers.
Provides screening, case management and skills development services to coordinate the benefits application process from a strength and recovery based perspective taking cultural considerations into account as appropriate.
Educate consumers, families and Jefferson Center staff of eligibility process for various programs. Compile and circulate required information to Jefferson Center staff, consumers and families.
Responsible for the coordination and/or completion of needed paperwork including treatment plans, releases of information, CCARs and other needed documentation.
Maintains a positive focus and excellent customer service skills towards consumers, Jefferson Center staff, and the community. Works from a strength based, recovery based perspective and takes cultural considerations into account when appropriate. Effectively responds to client/consumer needs and problems, initiates and maintains positive interactions, timely response to phone calls, pages, email and other requests.
Documents all contacts according to Jefferson Center and Navigation Program standards while meeting productivity standards as identified by the Program Director.
Other Duties:
Submit 90% of all SFRs/Progress-to-Date forms within 3 working days.
Exhibit enthusiasm, courtesy, adaptability flexibility, and spirit of cooperation in the work environment.
Maintain effective interpersonal relations and customer service with consumers, peers, upper management, visitors and the general public.
Ability to multi-task, prioritize concerns, and effectively manage time independently.
Effectively respond to client/consumer needs and problems, initiate and maintain positive recovery based interactions, timely response to phone calls, pages, email and other requests.
Attend mandatory in-services, compliance with individualized training plan if required.
Participate in team meetings, clinical staff meetings, and clinical consolations as scheduled.
Participate in supervision by coming prepared with an agenda. Report high risk/problem cases, and utilized a problem solving approach as well as feedback. Attend supervision at times and intervals agreed upon with supervisor.
Other duties as assigned by the Director of Navigation and Housing Services.
Note: Employees are held accountable for all duties of this job. This job description is not intended to be an exhaustive list of all duties, responsibilities, or qualifications associated with the job.

Education, Knowledge, Skills & Experience Required:
Bachelor's Degree (from accredited University/College) in mental health field required.

One or more years of experience in a mental health setting preferred.

Experience with Housing First and/or Harm Reduction models preferred. Knowledge of Fair Housing a plus.

Good communication, organizational, and computer skills.

Consistent evidence of timely and accurate work products required to be considered for hiring.

Motor Vehicle Insurance Coverage requires applicant must be 25 years or older. Must have an acceptable Motor Vehicle Driving record as determine by our insurance carrier. An MVR will be pulled along with a background check.
Grade 50- Bachelor's Degree
$38,100 to $48,600*
*Salary is determined based on years of total relevant experience
*Salary is based on 1.0 FTE (full time equivalent) or 40 hours per week. Less than 40 hours/week will be prorated and adjusted to the appropriate FTE.
Benefits Include:
Flexible work schedule and remote work options (Jefferson Center will offer relocation assistance, up to $1,500, to out of state candidates willing to relocate to Colorado. Please contact Recruiting for more information.)
Medical (Kaiser or Cigna), Delta Dental, and EyeMed Vision insurance plans
Life, LTD/STD, and malpractice insurance paid by Jefferson Center
401(k) plan with matching employer contribution and 403(b) option
15% Wellness Discount on medical insurance plans for participating employees
1 Paid Wellness Hour per week (based on FTE)
Health Insurance Reimbursement up to $125 per month
Generous Paid Time Off plus 13 paid holidays per year
Employees with 1 year of service are eligible for Supplemental Parental Leave up to 60 hours (based on FTE)
Extended Paid Bereavement Leave up to 20 days
Trauma Informed Care Leave
Tuition Reimbursement after one year of employment
Public Service Loan Forgiveness and Colorado Health Services Corps loan repayment plan options for participating employees.
*APPLT AT jcmh.org/careers*

Wage Type: Salary

Now Hiring!: Full-Time

How to Apply: Instructions included in this job posting,Visit the website listed

Required Candidate Screenings: Background Screen Required

Hiring Opportunities for All: Open to hiring people with disabilities,Open to hiring fair-chance workers,Open to hiring veterans
Jefferson Center for Mental Health [cid:277]
Kimberly Mongrain