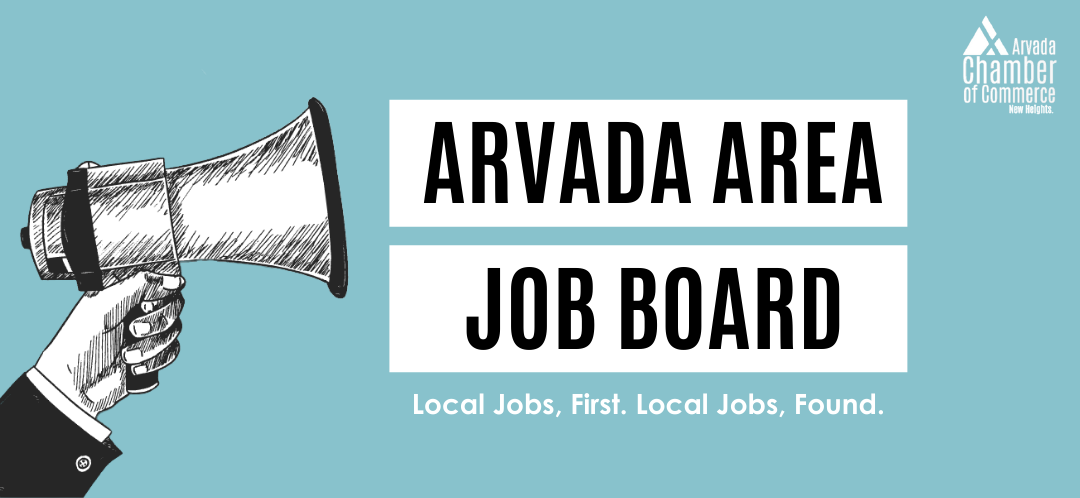 FEATURED JOB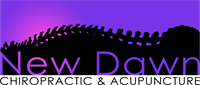 New Dawn Chiropractic & Acupuncture – Receptionist/Front Office
Growing chiropractic practice is searching for a high energy, friendly, outgoing team player. Excellent communication skills for meeting patients needs, strong attention to detail and organizational skills for maintaining daily office procedures and updating/maintaining patient records. Comfortable with computer function.
Hourly Range: $16 – $20 / hour
Now Hiring!: Full-Time
LARGE EMPLOYER CAREERS
Large Arvada-area employers interested in a listing should contact Mary Runkel at mary@arvadachamber.org.
Crisis Licensed Therapist
**BONUS OPPORTUNITY ELIGIBLE**

COVID-19 Vaccination or an approved medical or religious exemption is required for employment with Jefferson Center for Mental Health. Newly hired employees must be fully vaccinated (Received final dose of an authorized COVID-19 vaccine regimen) and provide proof, or have an approved medical or religious exemption, prior to their first day of employment. Information on how to request an exemption will be provided at the time of offer.

At Jefferson Center, it is our policy and our mission to be inclusive and mindful of the diversity of everyone who comes through our doors. We are passionate about building a community where mental health matters and equitable care is accessible to all races, ethnicities, abilities, socioeconomic statuses, ages, sexual orientations, gender expressions, religions, cultures, and languages.

Serves as Licensed WIC or Licensed MCT Clinician, as determined by clinical situation, available staffing, and supervisor's assignment. Provides emergency services, including de-escalation and crisis intervention for consumers at the Walk-In Center or approved locations in the community, including client homes.

Works collaboratively with local law enforcement CIT Officers when a joint response is indicated. Initiates involuntary mental health holds when needed to ensure the safety of the consumer. Determines the level of follow-up care needed and facilitates the consumer's direct access to that level of care.

Serves as lead clinician for the shift when no identified supervisor is on duty. Initiates involuntary mental health holds as allowed by statute in order to ensure client safety. Provides supervision, consultation and oversight to unlicensed clinicians.


Essential Duties:
Serves as lead behavioral health responder when assigned responsibility for Mobile Crisis calls.
When functioning as mobile crisis clinician, travels to designated sites with arrival within one hour of dispatch. Sites include hospitals, urgent care centers, residential facilities, ACF's, nursing homes and private homes in the community.
Evaluates Walk-In Center consumers according to Jefferson Center guidelines.
Provides on-site de-escalation and crisis intervention. Enlists family involvement as appropriate in assessing and resolving the crisis.
Seeks collateral information when available to complete the clinical picture.
Screens incoming phone calls from consumers, family members, law enforcement, other community providers, citizens, and other mental health agencies.
Demonstrates competence in de-escalation, assessment and crisis intervention.
Practices trauma-informed care approaches to minimize risk of re-traumatization of the consumer and family.
Assesses need for law enforcement involvement on a case-by-case basis prior to responding, or upon determining need for support upon arrival at a scene.
Provides education and options regarding available behavioral health supports.
Determines clinically appropriate dispositions to the least restrictive environment necessary to ensure safety of the consumer, family and the community.
Works jointly with unlicensed clinician and in initiating actions to resolve the crisis.
Consults with Walk-In Center nurse and/or Manager as needed.
Works cooperatively with all staff to ensure a smooth disposition to the most appropriate level of care.
Initiates mental health holds when necessary to ensure safety of all concerned.
Ensures that clinical documentation is completed promptly and correctly.
Provides on-site consultation and supervision to unlicensed clinicians.
Attends team and other meetings as appropriate.
Other Duties:
Maintains an acceptable attendance record
Performs other related duties as assigned.
Physical Requirements/Working Environment
Ability to operate a personal computer. Ability to attend meetings at a variety of locations.
Note: Employees are held accountable for all duties of this job. This job description is not intended to be an exhaustive list of all duties, responsibilities, or qualifications associated with the job.

Education, Knowledge, Skills & Experience Required:
Master's Degree in counseling, psychology or related field required.
Clinical Licensure (LPC, LCSW, LMFT) required.
One year of related experience and/or training required.
Must have valid driver's license and maintain a good driving record while employed at Jefferson Center.
Meets the requirements of applicable federal, state and organizational background checks.
Motor Vehicle Insurance Coverage requires applicant must be 25 years or older.
Grade 52-Licensed Clinician (LCSW, LMFT, LPC)
$55,600 to $70,900
*Salary is determined based on years of total relevant experience.
*Salary is based on 1.0 FTE (full time equivalent) or 40 hours per week. Less than 40 hours/week will be prorated and adjusted to the appropriate FTE.
**BONUS OPPORTUNITY!! Three phase bonus paid out using the following schedule. ** Based on full time (40 hours/week). Prorate if less than 40 hours/week. Must work a minimum of 20 hours/week to be eligible for bonus.
Masters (Unlicensed)

LMFT/LPC

LCSW

$1,000 1 month anniversary

$1,000 1 year anniversary

($2,000 Total)

$1,000 1 month anniversary

$1,000 6 month anniversary

$1,000 1 year anniversary

($3,000 Total)

$2,000 1 month anniversary

$1,000 6 month anniversary

$1,000 1 year anniversary

($4,000 Total)
Benefits Include:
Flexible work schedule and remote work options (Jefferson Center will offer relocation assistance, up to $1,500, to out of state candidates willing to relocate to Colorado. Please contact Recruiting for more information.)
Medical (Kaiser or Cigna), Delta Dental, and EyeMed Vision insurance plans
Life, LTD/STD, and malpractice insurance paid by Jefferson Center
401(k) plan with matching employer contribution and 403(b) option
15% Wellness Discount on medical insurance plans for participating employees
1 Paid Wellness Hour per week (based on FTE)
Health Insurance Reimbursement up to $125 per month
Generous Paid Time Off plus 13 paid holidays per year
Employees with 1 year of service are eligible for Supplemental Parental Leave up to 60 hours (based on FTE)
Extended Paid Bereavement Leave up to 20 days
Trauma Informed Care Leave
Tuition Reimbursement after one year of employment
Public Service Loan Forgiveness and Colorado Health Services Corps loan repayment plan options for participating employees.
*APPLY AT jcmh.org/careers*

Wage Type: Salary

Now Hiring!: Full-Time

How to Apply: Instructions included in this job posting,Visit the website listed

Required Candidate Screenings: Background Screen Required

Hiring Opportunities for All: Open to hiring people with disabilities,Open to hiring fair-chance workers,Open to hiring veterans
Jefferson Center for Mental Health [cid:277]
Kimberly Mongrain