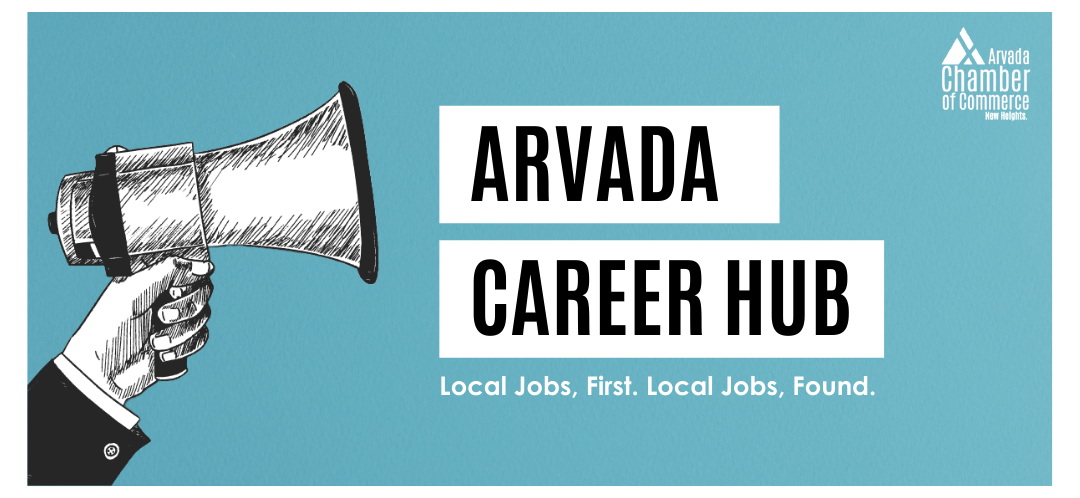 FEATURED JOB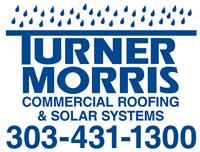 Turner Morris: Roofing Positions Available!
Turner Morris is always looking for highly motivated individuals who want to learn good skills in a forever trade! Or maybe you already have roofing skills and want to come join our team! No experience necessary – we will train! Must love working outdoors with your hands and like being part of the finished product! We have three locations, Arvada, Silverthorne and Avon! Wages in Arvada start at $18/hr. depending on experience! Must be able to pass a drug test and a fit for duty test! Contact our office at 303-431-1300 to speak to a superintendent or apply in person at 5054 Marshall St. You may also fill out an application online at www.turnermorris.com!
Colorado Gives Operations Manager
As the Colorado Gives Operations Manager, you will be responsible for managing and improving the day-to-day operations of the ColoradoGives website, Colorado Gives Day, and supporting donor programs. Key focus areas include:
Acting as the subject matter expert for ColoradoGives.org
Driving program efficiency and platform stability
Operationalizing the roll out of any new programs
Leading operational processes for ColoradoGives Day; the 2nd largest giving event in the nation.
Do you take pride in making sure programs run like a well-oiled machine? Do you enjoy working with others and finding ways to drive operational efficiencies? Do you like being the subject matter expert on how and why things work the way they do? If so, please read on as this may be just the job for you.

We highly encourage diverse individuals to apply. We believe that different experiences, perspectives, ideas and cultures make us a better team and enable us to deliver an even better experience to our donors and nonprofits.

Responsibilities:
Be the subject matter expert on the ColoradoGives website. Understanding all the details around the donor experience, nonprofit portal, and the backend ecosystem of how information flows between systems.
Ensure the stability and security of the ColoradoGives program by leveraging fraud detection systems, managing policies, website domain monitoring, etc.
Manage all nonprofit, donor, and donation reports in and out of ColoradoGives.
Drive process efficiencies and measure improvements, while mitigating financial and business risks.
Work with Marketing to keep the website updated using the platforms content management system.
Act as the website lead during crisis management; project managing necessary website tasks, spinning up new landing pages, and assisting the Online Giving Specialist with donor and nonprofit questions.
Work cross functionality with Marketing, Business Development, Finance, Business Processes and Community Impact etc. to support operational and reporting needs.
Establish new processes to handle the day-to-day operations of new products and services.
Responsible for project managing Gives Day among Community First Foundation staff. Ensuring everyone understands their role, providing adequate training, coordinating with vendors, troubleshooting, and managing issue resolution.
Provide input into the design of new products and service based on knowledge of the operations.
Provide recommendations to optimize existing products and services.
Provide coverage for the online giving specialist related to nonprofit and donor contacts (phone, email, chat)
Manage the list of bug and support tickets with the website platform vendor.
Assist with testing of new website enhancements.
Model organizational values and drive culture.
??Other duties as assigned
Qualifications:
Degree in Business, Operations Management or equivalent combination of education and experience
Minimum of 5 years of related program or operations management experience required
The following knowledge is not required but would be fantastic skills to have the team

SEO Experience
Knowledge of Google Analytics
Basic HTML
UX
Knowledge, Skills, and Abilities:
Process orientated: Always looking for ways to streamline a process whether that is small tweaks to a manual process or introducing new technology solutions. Doesn't let good get in the way of perfection.
Project Management: Detail oriented and able to think through all the pieces needed to ensure a successful Gives Day and successful implementation of other products/services using the site.
Action oriented: Able to develop action plans and move projects towards completion.
Subject Matter Expert: Enjoys knowing the details of how things work and why.
Solution Mindset: Think through options and recommendations to any problem.
Customer Focused: Actively listen and puts the customer at the center of all decisions (customer = external donor, a nonprofit or an internal team member).
Proactive & Ambitious: Self-motivated. Proactively identified actions to accomplish company/department goals.
Collaborative: Actively listens and seeks input from others to improve ideas.
Model organizational values and drive culture
Strong verbal and written communication skills
Benefits and Perks:

We value our employees' time and efforts. Our client values their employees' time and efforts. Their commitment to your success is enhanced by their competitive compensation of $80,000-90,000 plus up to 5% bonus and an extensive benefits package including:
Health insurance
Dental insurance
Vision insurance
401(k) / retirement plan
401(k) employer matching
Life insurance
Disability insurance
Flexible spending account
Health savings account
Paid time off
Flexible schedule
Employee assistance program
Paid family leave
Professional development assistance
Paid holidays
Remote work / telecommuting options
Workplace perks
We are also conveniently located on the G-line in Old Town Arvada. Oh, and we're pretty fun so we think you'll like working with us.

Diversity, Equity, and Inclusion

You are valued and you belong. We are committed to maintaining the best possible environment for our employees where people can show up as their authentic selves and grow with the Foundation. We are committed to creating an equitable and inclusive workplace and we can only achieve this together.

In that spirit, we provide equal employment opportunities to all employees and applicants without regard to sex, gender identity, sexual orientation, genetics, race, color, religion, national origin, disability, protected Veteran status, age, or any other characteristic protected by law.

Wage Type: Salary

Shift: Day (often between 9 a.m. and 5 p.m)

Now Hiring!: Full-Time

Required Candidate Screenings (may apply to some or all positions offered): Require Passed Background Screen