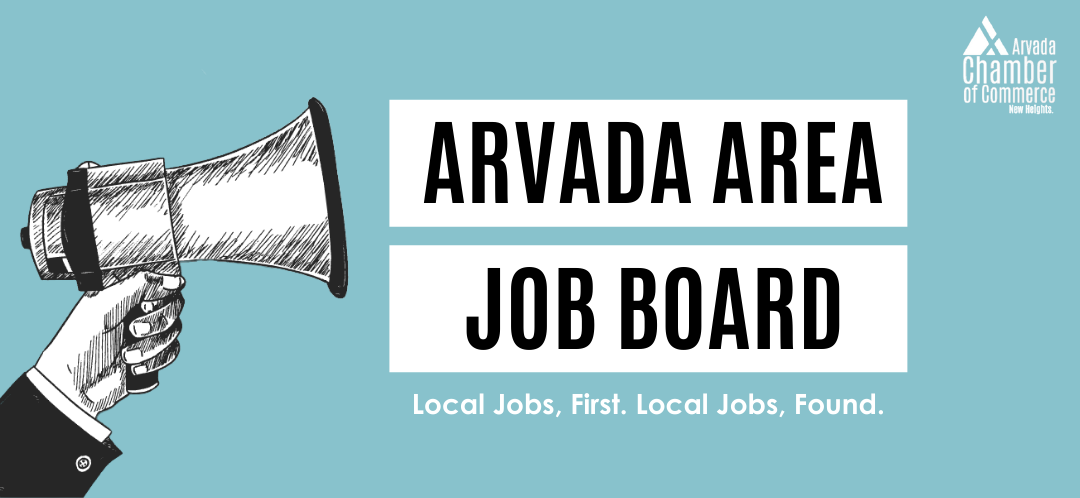 FEATURED JOB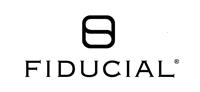 Fiducial Bookkeeper
Fiducial is looking for a Bookkeeper/Business Associate for their Arvada, CO office. This position reports directly to the Branch Manager.
The Bookkeeper/Business Associate works in a team environment responsible for full-charge bookkeeping, monthly write-up, tax, payroll, general ledger accounting, and other accounting functions for a high volume of clients. Some individual and business tax preparation (1120, 1120s & 1065) and quarterly payroll taxes (941) as well as special projects work may be required.
$20 – 25/hr.
LARGE EMPLOYER CAREERS
Large Arvada-area employers interested in a listing should contact Mary Runkel at mary@arvadachamber.org.
Director of Marketing and Communications
To view complete job description and to apply please visit Director of Marketing and Communications | Job Details tab | Career Pages (schooljobs.com)

Summary of Position

Red Rocks Community College exemplifies extraordinary. We are dedicated to our Vision and Mission, which promote student achievement, staff empowerment, and community engagement. We live our values: Integrity, Collaboration, Learning, Inclusiveness, and Communication. We encourage applications from individuals whose background and interests align with our commitment to inclusiveness and welcome you to visit the RRCC Inclusion & Diversity webpage for additional information.

With an unrivaled reputation grounded in our Values, we stand out as a cutting-edge model in higher education. We are one of the first community colleges in the country to offer both Bachelor's and Master's degree programs. Our continued pursuit of excellence is instilled in our employees and has inspired a dynamic and passionate culture.

Position Summary: The Director of Marketing and Communications is responsible for developing, implementing and measuring the success of the marketing, web and communication strategies of the College that promote RRCC as the higher educational institution of choice. The position manages branding, communication, design, advertising, and web strategies and functions to produce greater public awareness of and contributes to the enrollment growth of Red Rocks Community College. The Director supervises all Marketing staff. The Director will be a core member of the RRCC Enrollment Management Team and chairs the Marketing Advisory Committee composed of college faculty and staff. The Advisory committee sets marketing department priorities and activities and assists in establishing the vision for the College's marketing plan. The Director serves as the Chief Public Information Officer for Red Rocks Community College and reports to the Vice President of Student Affairs.

All applications will be reviewed in the order that they are received on an ongoing basis beginning two weeks after the initial posting date until the position is filled. Candidates are encouraged to submit a complete application packet early for full consideration.

Description of Position
Develop, implement and manage RRCC's strategic marketing plan to include timelines, annual cycle and marketing to targeted audiences. Use targeted marketing strategies to support student recruitment and retention efforts across all academic programs and administrative units.
Collaborate with deans, faculty chairs, faculty, directors and coordinators to assess marketing needs and to learn how to best meet the marketing needs of all areas of the college. Chair the Marketing Advisory Committee and lead in establishing the strategic marketing plan and marketing initiatives. Represent RRCC at the CCCS Marketing Directors' functional work group.
Coordinate media interest in the College and ensure regular contact with target media and appropriate response to media requests. Engage all communities RRCC serves including the location of the two campus sites, Lakewood and Arvada.
Manage and coordinate the operations and output of the Colleges Marketing and communications department. Develop and administer procedures and operational guidelines.
Recruit hire, train, supervise and evaluate all marketing department personnel. Provide mentoring and development activities for all staff assigned.
Develop, oversee and monitor the marketing budget. Oversee all purchasing and vendor relation activities. Track the budget to ensure funds being used are providing desired ROI. Create and implement mechanisms to determine ROI and impact of marketing and web activities on college enrollment goals.
Qualifications

Minimum Qualifications:
Bachelor's degree in marketing, public relations or communication.
Three years of full-time experience in progressively responsible communications management positions.
Development of at least two marketing plans.
One-year of experience overseeing the design and production of print materials and publications, website management, and social media content creation and management.
Preferred Qualifications:
Master's degree in marketing, public relations or communication.
One-year professional marketing experience in a higher education setting.
One-year experience writing press releases.
Membership in or experience working in diverse communities and supporting the success of students and staff from racial, ethnic, and gender backgrounds that are underrepresented in the College.
Required Knowledge, Skills, Abilities:
Computer literacy in Microsoft Office Suite and page layout including experience with Adobe Creative Suites and other general-purpose tools (Acrobat, FTP, multiple Internet browsers, etc.).
Strong leadership and management skills.
Ability to work independently and responsibly while managing numerous concurrent projects.
Ability to communicate clearly and effectively.
Ability to work effectively in a team.
To Apply: Please complete an application and attach the following:
A cover letter describing your professional experiences and addressing the required and preferred qualifications.
A resume.
Transcripts (unofficial)
Wage Type: Salary

Now Hiring!: Full-Time

How to Apply: Visit the website listed

Required Candidate Screenings: Background Screen Required

Hiring Opportunities for All: Open to hiring people with disabilities,Open to hiring fair-chance workers,Open to hiring veterans