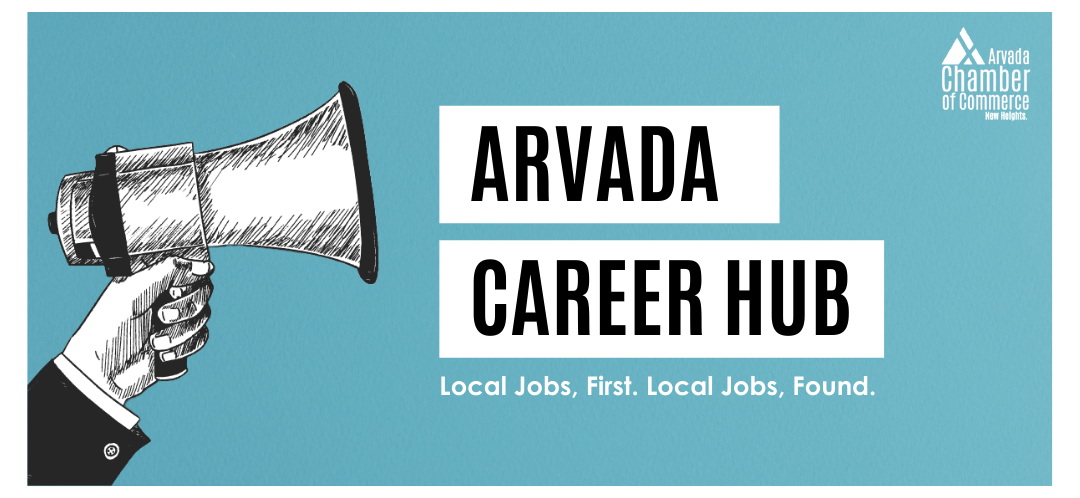 FEATURED JOB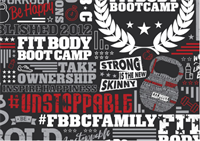 Northwest Arvada Fit Body Boot Camp – Coaches
We are looking for a high-energy, passionate, health and fitness-focused individual to join our team of coaches at Northwest Arvada Fit Body Boot Camp!
We are Currently Hiring:
Group Fitness Coach/Group Personal Trainer
Part-Time (20-35 hours/week)
Starting Salary: $17- $24
LARGE EMPLOYER CAREERS
Large Arvada-area employers interested in a listing should contact Mary Runkel at mary@arvadachamber.org.
SALARY:
$6,649.85 - $9,092.64 Monthly
$79,798.20 - $109,111.68 Annually
OPENING DATE:
01/07/22
CLOSING DATE:
01/28/22 11:59 PM
POSITION PURPOSE:

Effective November 1, 2021, JCPH is requiring local government employees to prove they are at low risk of transmitting the virus through regular COVID-19 testing or through proof of full COVID-19 vaccination status.

Starting salary will be determined by the applicant's education, experience, knowledge, skills and abilities, as well as internal equity.

The Arvada City Attorney's Office is seeking an Assistant City Attorney to join a close-knit, talented legal team responsible for providing in-house legal services to a municipal corporation. Our attorneys work as part of an integrated team with our administrative professionals to provide counsel and other legal services necessary to achieve client goals. This position will work primarily as a municipal court prosecutor managing a docket of misdemeanor and traffic cases; however, it carries with it the opportunity to expand and develop skills in other areas of municipal law.

We are looking for an attorney with a demonstrated interest in public sector work, superb communication skills, a robust work ethic, and an ability to problem-solve and exercise sound judgment in a fast-paced, team-oriented environment. One year of prosecution experience (especially in a jurisdiction that utilizes police body worn cameras) is preferred, but not necessary. The work is mostly in-person.

JOB FUNCTIONS / SCOPE OF AUTHORITY:

ESSENTIAL JOB FUNCTIONS

Acts as a legal resource and advisor to city departments, sworn and civilian enforcement personnel on the interpretation and enforcement of city ordinance, policies, and rules, attends meetings, and answers questions as needed.

Drafts, amends, and reviews legal documents including ordinances, resolutions, agreements, contracts, leases, deeds, city council agenda packets, memoranda, and other documents.

Performs legal research and prepares written opinions on a variety of topics.

Represents boards and commissions and attends meetings and hearings. Represents the city in administrative hearings.

Responds to citizen and staff inquiries and advises city departments, boards and commissions regarding city codes, ordinances, and other local, state and federal statutes and regulations.

Assists with the representation of the city and employees as either defendants or plaintiffs in state, federal, appellate, administrative and quasi-judicial courts involving civil litigation, appellate issues, or regulatory matters related to civil litigation.

Researches and prepares materials for, and may assist with, classes or training on a variety of legal topics.

Performs all functions necessary in the prosecution and appeal of municipal court cases.

Represents the city before boards and commissions on enforcement of city code and related regulatory matters.

Prepares legal briefs, replies, motions or pleadings in the prosecution or appeal of municipal court matters.

Drafts new ordinances, or amendments to existing ordinances.

Demonstrates a respectful attitude toward customers and coworkers that promotes teamwork, open communication, and effective customer service.

Acts with the customer in mind, responds to requests promptly, and provides effective services or solutions for customers.

Exercises appropriate level of initiative and judgment to make decisions within the scope of assigned authority.

ESSENTIAL KNOWLEDGE, SKILLS AND ABILITIES

Working knowledge of general municipal operations.

Understanding of the principles and practices of substantive and procedural criminal law as applied to municipal prosecution and appeals.

Understanding of the principles and practices of applicable substantive and procedural law. Ability to present evidence and testimony cogently and effectively before judges and jurors in a courtroom setting.

Basic computer and legal research skills.

Excellent verbal and written communication skills.

Ability to read, understand and interpret statutes, ordinances, rules, regulations and case law.

Ability to present evidence and solicit testimony cogently and effectively before judges and jurors in a courtroom setting.

Ability to effectively communicate information, both verbally and in writing, to support organizational objectives and interact with all levels of personnel within the city in a positive and cooperative manner.

OTHER FUNCTIONS:

Attendance at night meetings may be required.

Other duties as required.

May perform occasional transactional work.

—Employees are held accountable for all duties of this job—

SCOPE OF AUTHORITY:

Receives general supervision under the direction of the deputy city attorney. Plans work and the work of others to meet defined work plans and objectives. Some precedents exist. Employee is expected to handle different and specialized situations in department or functional area.

Financial Accountability:

Responsible for properly documenting individual job-related personal expenses.

WORKING ENVIRONMENT / QUALIFICATIONS:

WORKING ENVIRONMENT/PHYSICAL ACTIVITIES:

The work environment/physical activities described here are representative of those an employee encounters while performing the essential functions of the job.

Work is primarily performed in an office or court room environment with low to moderate noise levels. Physical effort and activities include: Routine and limited physical effort consistent with working in an office or court room. Frequent and significant stressful interactions with defendants, attorneys, and other members of the public.

MINIMUM REQUIRED QUALIFICATIONS (EDUCATION, LICENSE, TRAINING AND EXPERIENCE):

Law degree (JD, LLB, LLM) and a minimum of one year experience as a practicing attorney. Public sector and municipal prosecution experience preferred. Admission to practice law in the State of Colorado required.

Preferred Qualifications:

One (1) to five (5) years of experience as a practicing attorney preferred.

VISION MISSION VALUES:

The City's Core values are in every employee's individual Performance Plan which helps us to reinforce our expectations for living and working by our Core Values.

Every City employee is expected to perform his/her job to the highest professional standards. This includes upholding the City's values with integrity and accountability, acting in a manner that is respectful and inclusive towards others, and adhering to the City's policy on employee conduct as detailed in the personnel rules sec. 70-143.

Vision: We Dream Big and Deliver
Mission: We are dedicated to delivering superior services to enhance the lives of everyone in our community.
Values:
Innovation: We excel in creativity, flexibility and the use of best practices while valuing diverse backgrounds, ideas and perspectives.
Passion: We are a high performing, inclusive team inspiring each other to pursue excellence.
Opportunity: We value our diversity, embrace possibilities, face challenges, persevere and take action to deliver quality results.

The City is an Equal Employment Opportunity/Affirmative Action employer.
Assistant City Attorney Supplemental Questionnaire
*
1.
Do you possess a law degree (JD, LLB, LLM)?
Yes
No
*
2.
Are you currently admitted to practice law in the State of Colorado?
Yes
No
*
3.
Do you possess a minimum of one (1) year experience as a practicing attorney?
Yes
No
* Required Question
How to Apply: Visit the website listed,Other (details as specified in job description)