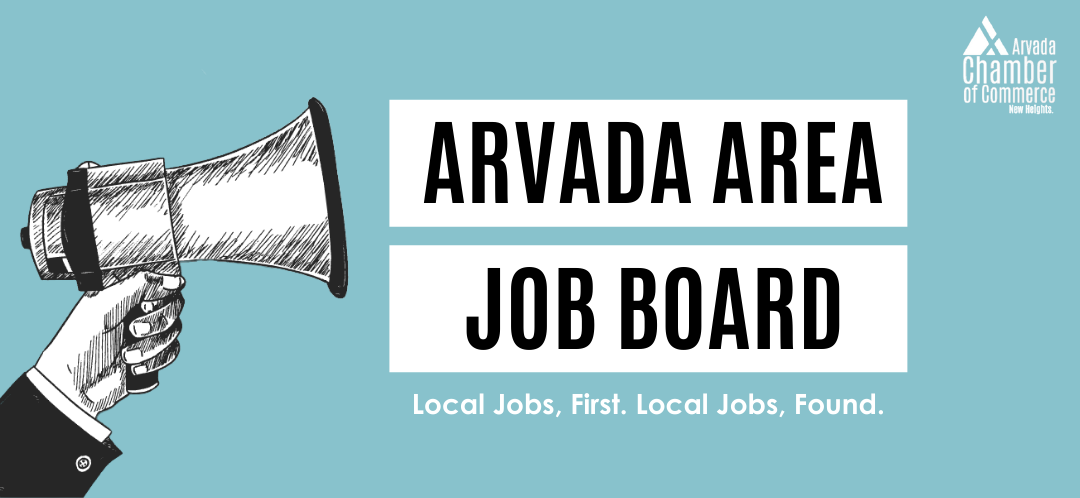 FEATURED JOB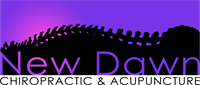 New Dawn Chiropractic & Acupuncture – Receptionist/Front Office
Growing chiropractic practice is searching for a high energy, friendly, outgoing team player. Excellent communication skills for meeting patients needs, strong attention to detail and organizational skills for maintaining daily office procedures and updating/maintaining patient records. Comfortable with computer function.
Hourly Range: $16 – $20 / hour
Now Hiring!: Full-Time
LARGE EMPLOYER CAREERS
Large Arvada-area employers interested in a listing should contact Mary Runkel at mary@arvadachamber.org.
Technical Support Analyst
To view complete job posting and to apply please visit Technical Support Analyst | Job Details tab | Career Pages (schooljobs.com)

Summary of Position

Red Rocks Community College exemplifies extraordinary. We are dedicated to our Vision and Mission, which promote student achievement, staff empowerment, and community engagement. We live our values: Integrity, Collaboration, Learning, Inclusiveness, and Communication. We encourage applications from individuals whose background and interests align with our commitment to inclusiveness and welcome you to visit the RRCC Inclusion & Diversity webpage for additional information.

With an unrivaled reputation grounded in our Values, we stand out as a cutting-edge model in higher education. We are one of the first community colleges in the country to offer both Bachelor's and Master's degree programs. Our continued pursuit of excellence is instilled in our employees and has inspired a dynamic and passionate culture.

Department Summary: The mission of Information Technology Services is to maintain reliable and secure technology infrastructure in order to provide support for diverse learning platforms through knowledgeable support and industry standard technology in accordance with CCCS policy guidelines and RRCC mission statement.

Position Summary: This position exists to bridge tier level I and tier level II technical support to all facets of desktop and cloud-based information technology system's needs. Primary duties and responsibilities include: maintaining and monitoring helpdesk work order tickets, review and respond to tickets escalated from helpdesk tier I level support, supervise part-time helpdesk staff, assisting with the installation and maintenance of RRCC computers (including mobile devices and printers) and asset management.

This position will work at both the Lakewood and Arvada campuses.

All applications will be reviewed in the order that they are received on an ongoing basis until the position is filled. Candidates are encouraged to submit a complete application packet early for full consideration.

Description of Position
Helpdesk Support: Maintain and monitor Helpdesk work order system, enter information into work ticket system, and escalate tickets as appropriate. Resolve issues and document solutions in knowledge-base. Use remote assistance software when appropriate to resolve issues. Work within Office 365 cloud-based tenant to support users and generate documentation. Receive calls, walk ins and emails from faculty, staff and students of RRCC concerning all IT needs that can include password changes, review and update concerning work ticket orders. Assist other computer services staff by following a standard set of questions with basic solutions that are found on the knowledge-base and other areas. Serve as a liaison between tier I and tier II level support.
End User Support: Review and respond to tickets escalated from helpdesk/tier I support to tier level II support. Assist with end user technical issues such as; logging into the network, hardware and software issues, and general questions about the equipment used at RRCC. Use remote assistance software when appropriate to resolve issues. Schedule and distribute all repairs through the helpdesk. Log all calls and provide reports on work flows.
Helpdesk Management / Supervision: Manages variable hourly and student employees in day to day operations of the helpdesk. Responsible for working with HR to advertise part time positions. Interviews candidates for open part time positions and completes requisitions for hire. Creates and maintains schedules for part time employees to staff the helpdesk at both campuses. Reviews and approves biweekly timesheets and applicable sick leave submissions. Ensures initial and ongoing training and development and performance management.
Installation, Maintenance and Troubleshooting: Assist in installation, maintenance and troubleshooting of all RRCC computers including mobile devices, and printers. Document resolution process for common problems and maintain documentation on the knowledgebase.
Asset Management: Responsible for the evolution of laptops and laptop retention. Collaborates with Business services.
Support the Audio/Visual department when required.
Qualifications

Required: Associate's Degree (will consider applicants completing an Associate's Degree by December 31, 2022). Two years of experience in information technology.

Preferred: BS in Computer Science or related field. A+ (CompTIA), ACMT (Apple), HDI-CSR (HDI), Microsoft 365 Certified. Two (2) years of experience in a helpdesk environment, having in depth knowledge of a ticketing system. Membership in or experience working in diverse communities and supporting the success of individuals from racial, ethnic, and gender backgrounds that are underrepresented.

Required knowledge, skills & abilities: Demonstrate IT skills and knowledge, customer service, critical thinking, problem solving, and ability to work unsupervised with strong leadership skills.

To Apply: Please complete an application and attach the following:
A cover letter describing your professional experiences and addressing the required and preferred qualifications.
A resume.
Wage Type: Salary

Now Hiring!: Full-Time

How to Apply: Visit the website listed

Required Candidate Screenings: Background Screen Required

Hiring Opportunities for All: Open to hiring people with disabilities,Open to hiring fair-chance workers,Open to hiring veterans