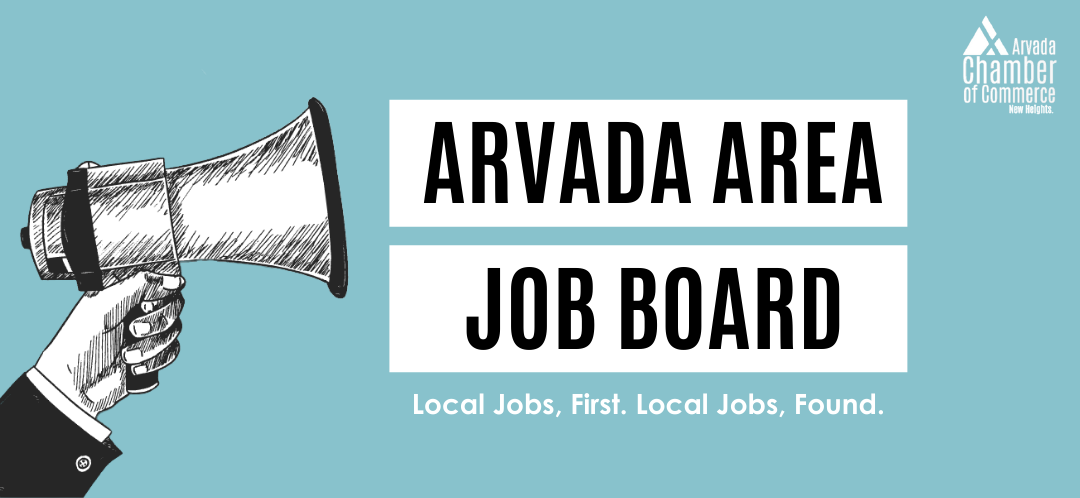 FEATURED JOB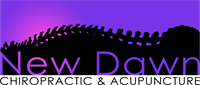 New Dawn Chiropractic & Acupuncture – Receptionist/Front Office
Growing chiropractic practice is searching for a high energy, friendly, outgoing team player. Excellent communication skills for meeting patients needs, strong attention to detail and organizational skills for maintaining daily office procedures and updating/maintaining patient records. Comfortable with computer function.
Hourly Range: $16 – $20 / hour
Now Hiring!: Full-Time
LARGE EMPLOYER CAREERS
Large Arvada-area employers interested in a listing should contact Mary Runkel at mary@arvadachamber.org.
Senior Human Resources Generalist
To view complete job posting and to apply please visit Senior Human Resources Generalist | Job Details tab | Career Pages (schooljobs.com)

Summary of Position

Red Rocks Community College exemplifies extraordinary. We are dedicated to our Vision and Mission, which promote student achievement, staff empowerment, and community engagement. We live our values: Integrity, Collaboration, Learning, Inclusiveness, and Communication. We encourage applications from individuals whose background and interests align with our commitment to inclusiveness and welcome you to visit the RRCC Inclusion & Diversity webpage for additional information.

With an unrivaled reputation grounded in our Values, we stand out as a cutting-edge model in higher education. We are one of the first community colleges in the country to offer both Bachelor's and Master's degree programs. Our continued pursuit of excellence is instilled in our employees and has inspired a dynamic and passionate culture.

Position Summary: The Senior Human Resources Generalist is responsible for the recruitment cycle of part-time employees at Red Rocks Community College. This position ensures compliance with policy, procedure and applicable Federal and State laws while facilitating the recruitment process for all part-time roles at the college. The Senior Human Resources Generalist will also be required to back up the HR Manager during high volume periods and/or when the HR Manager is on leave. This role will be required to provide training on the Applicant Tracking and Onboarding processes to supervisors. Additionally, this position will be providing HR data and analysis on recruitment metrics.

All applications will be reviewed in the order that they are received on an ongoing basis until the position is filled. Candidates are encouraged to submit a complete application packet early for full consideration.

Description of Position

Employment Coordinator: Oversee the employment recruitment process cycle. Responsible for maintaining the Applicant Tracking System (ATS) for part-time employees and Adjunct Instructors. Coordinate job postings, analyze/evaluate applicant pools (in conjunction with the Hiring Manager) for Student and Variable Hour positions. Develop and maintain position descriptions, evaluate position requirements and follow the classification matrix. Recommend and implement process improvements to the part-time hiring and onboarding process. Responsible for creating process maps and codifying HR processes. Work with Supervisors on training, performance management, and best practices for hiring. Working with the HR Leadership team, partner with the Financial Aid department in work-study employment coordination. Generate and refine procedural documents. Collaborate with leadership and constituency groups to implement systemic change. Maintain compliance with all institutional and system practices. Assist in the proactive recruitment of diverse applicant pools.

Applicant Tracking System Maintenance and Training: Working with the HR Manager, develop and implement training for all part-time supervisors on how to use and manage the ATS. Ensure that applicant pools are maintained and that candidates have the necessary follow up as part of the recruitment process. Work with the HR Manager to provide 30,60, 90 day follow up on new full time hires across the college.

Data System and Process Analysis: Compile and prepare a variety of reports and analyses reflecting various personnel and/or payroll data as requested; review for appropriateness and facilitate the processing of various personnel and payroll forms; ensure maintenance of appropriate personnel records.

Qualifications

Required Qualifications: Bachelor's degree in human resources, business administration, leadership and organizational development, or related field. Education Substitution: A combination of certification(s) HR Generalist, Benefits and Compensation, etc. and professional experience in healthcare administration, business administration, or related professional discipline may be substituted on a year-for-year basis for the degree. Three (3) years of experience in a Human Resources position or equivalent.

Preferred Qualifications: Bachelor's degree in Human Resources Management. Certification from Society of Human Resource Management (SHRM-CP/SCP) or HRCI (PHR/SPHR). Experience working in Human Resources in a higher education setting. Membership in or experience working in diverse communities and supporting the success of individuals from racial, ethnic, and gender backgrounds that are underrepresented.

Required knowledge, skills & abilities: Verbal and written communication skills including the ability to give and receive information accurately and present information to groups and in public settings. Ability to interpret and apply CCC System, RRCC College policies and procedures and department policies, regulations and rules. Ability to utilize computer technology to access data, maintain records, review and generate reports. Ability to maintain confidentiality. Organizational skills including time/records management. Ability to develop, understand and comprehend HR reports utilizing data from various sources. Ability to work independently and as part of a team. Detail oriented including the ability to examine own work, identifying and correcting errors.

To Apply: Please complete an application and attach the following:
A cover letter describing your professional experiences and addressing the required and preferred qualifications.
A resume.
Wage Type: Salary

Now Hiring!: Full-Time

How to Apply: Visit the website listed

Required Candidate Screenings: Background Screen Required

Hiring Opportunities for All: Open to hiring people with disabilities,Open to hiring fair-chance workers,Open to hiring veterans