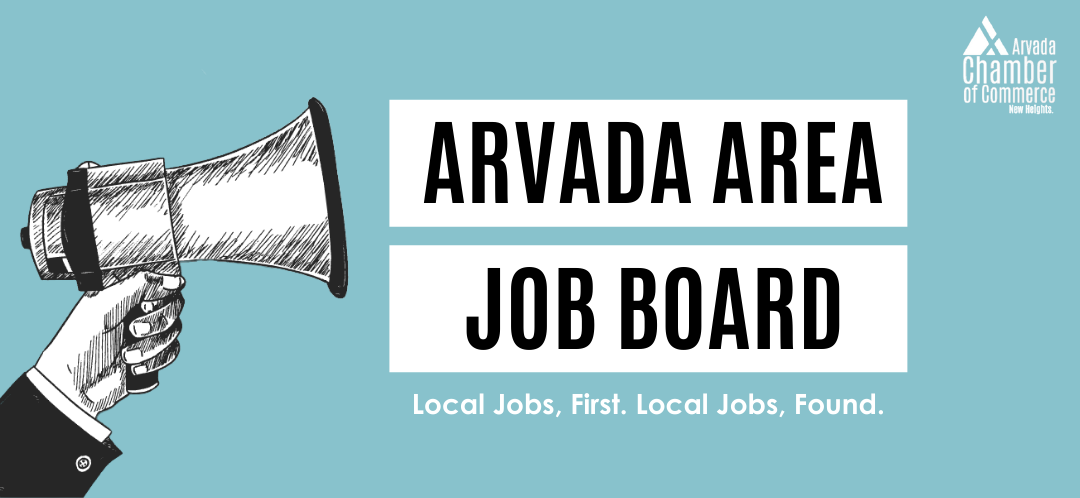 FEATURED JOB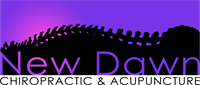 New Dawn Chiropractic & Acupuncture – Receptionist/Front Office
Growing chiropractic practice is searching for a high energy, friendly, outgoing team player. Excellent communication skills for meeting patients needs, strong attention to detail and organizational skills for maintaining daily office procedures and updating/maintaining patient records. Comfortable with computer function.
Hourly Range: $16 – $20 / hour
Now Hiring!: Full-Time
LARGE EMPLOYER CAREERS
Large Arvada-area employers interested in a listing should contact Mary Runkel at mary@arvadachamber.org.
Human Resources Technical Coordinator
To view complete job posting and to apply please visit Human Resources Technical Coordinator | Job Details tab | Career Pages (schooljobs.com)

Summary of Position

Red Rocks Community College exemplifies extraordinary. We are dedicated to our Vision and Mission, which promote student achievement, staff empowerment, and community engagement. We live our values: Integrity, Collaboration, Learning, Inclusiveness, and Communication. We encourage applications from individuals whose background and interests align with our commitment to inclusiveness and welcome you to visit the RRCC Inclusion & Diversity webpage for additional information.

With an unrivaled reputation grounded in our Values, we stand out as a cutting-edge model in higher education. We are one of the first community colleges in the country to offer both Bachelor's and Master's degree programs. Our continued pursuit of excellence is instilled in our employees and has inspired a dynamic and passionate culture.

Position Summary: This position supports the mission and goals of the Human Resources (HR) department. Under general supervision and direction of the Director of Employee Engagement & HR Operations, this position works with such functions including the use of systems for status updates, compensation and data processes. Current systems may include NeoED ATS and Onboarding, e-Verify, Banner, FLAC, BDMS, and other various state computer systems. The position has responsibility for data integrity, database troubleshooting for all employment information entered into various systems and HR reporting and analytic processes to include state and federal compliance reports and surveys.

All applications will be reviewed in the order that they are received on an ongoing basis until the position is filled. Candidates are encouraged to submit a complete application packet early for full consideration.

Description of Position

Human Resources Services: Performs a variety of complex analytical, technical, and administrative human resources functions in support of college operations. This includes setting and/or adhering to timelines for data management and verifying legal and compliance as part of a Community College System. Assures work meets established standards of quality and quantity. Performs backup function for HR/Payroll staff during absences and/or peak times where increased volume occurs. HR approver for Faculty Load and Compensation Adjunct workloads, ensure accuracy in compensation, organizational codes, and other related payroll information. Research problems and recommend solutions. Collaborate with Academic Affairs on deadlines and communication within the work group and with the active Instructors. Oversee the instructor transcript verification/entry process and Tiered Pay.

HR Data Management: Establishes and ensures maintenance of Human Resources data workflows, databases, and electronic personnel files. Reviews and audits data accuracy and consistency. Ensures confidentiality of information as required. Resolves problems related to administrative, clerical, and technical functions and HR data operations. Participates in the preparation of written and oral presentations that summarize the analysis of data, interprets the findings, and provides conclusions and recommendations. The position should be able to work both collaboratively and independently, be able to handle multiple tasks while working under tight deadlines.

HR Data Analytics: Manages employment data extraction in terms of metrics, analytics, tracking, and reporting to include report generation and analysis for internal and external customers using tools such as Cognos, MS Excel, MS Access, and other data tracking methods to consistently and accurately report on employment data. External customers include local, state and federal agencies for such purposes as IPEDS, CUPA, EEO, and CORA requests for data. Internal customers include HR, various departments around the college, CCCS, and the State of Colorado. Assist Executive Director of Human Resources with data access and database building for analytics and assessment, and with communication of human resource information to decision makers and stakeholders.

HR Project Management: Assists the Executive Director in administering the College's initiatives as needed. This may include items such college assessment, compliance, or other relevant projects to the position. Assists others as needed on HR forms, transactions, and processes. Also serves as backup to the Director of Employee Engagement & HR for purposes of HR programming continuity.

Qualifications

Required Qualifications: Bachelor's Degree in the behavioral sciences, mathematics, statistics, computer science or a related field from an accredited college or university. Substitution: A combination of education and related technical/paraprofessional experience may be substituted for the bachelor's degree on a year for year basis. Two (2) years of experience with data entry using a Human Resources and or Payroll Information System or three (3) years in data management with emphasis in HR / employee data management. One (1) year of experience coordinating and managing databases. Documented experience creating reports from a data warehouse.

Preferred Qualifications: One (1) year of experience with Banner Human Resources ERP System for Universities. Membership in or experience working in diverse communities and supporting the success of individuals from racial, ethnic, and gender backgrounds that are underrepresented.

Required knowledge, skills & abilities: Ability to conduct collaborative studies, maintain timeliness, identify challenges to progress, and effectively communicate in oral and written forms with all levels of staff. Knowledge of database construction, management, and retrieval methods. Demonstrated ability to write documentation on developed work. Attention to detail and accuracy. Excellent organizational, prioritization, time and project management abilities.

To Apply: Please complete an application and attach the following:
A cover letter describing your professional experiences and addressing the required and preferred qualifications.
A resume.
Wage Type: Salary

Now Hiring!: Full-Time

How to Apply: Visit the website listed

Hiring Opportunities for All: Open to hiring people with disabilities,Open to hiring fair-chance workers,Open to hiring veterans