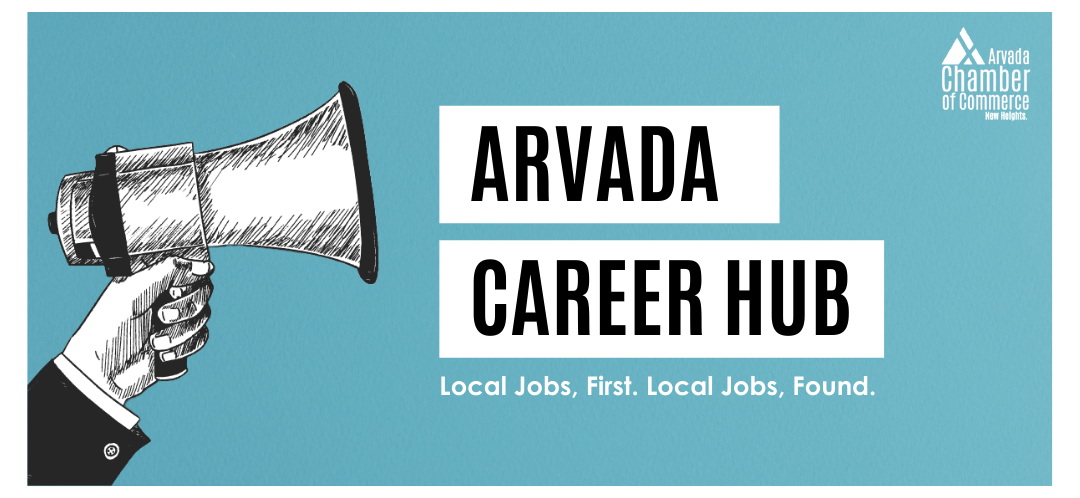 FEATURED JOB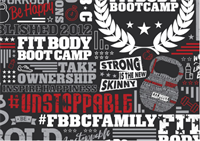 Northwest Arvada Fit Body Boot Camp – Coaches
We are looking for a high-energy, passionate, health and fitness-focused individual to join our team of coaches at Northwest Arvada Fit Body Boot Camp!
We are Currently Hiring:
Group Fitness Coach/Group Personal Trainer
Part-Time (20-35 hours/week)
Starting Salary: $17- $24
LARGE EMPLOYER CAREERS
Large Arvada-area employers interested in a listing should contact Mary Runkel at mary@arvadachamber.org.
Lead Cook ($5,000 Retention Bonus)
To show our commitment to you and to assist with your transition into our organization, we will also offer a $5,000.00 retention bonus.

You.

You bring your body, mind, heart and spirit to your work as a Lead Cook.

You are eager to join a skilled team making more than just "hospital food".

You want to work in an environment where you can positively impact others' lives.

You're great at what you do, but you want to be part of something even greater. Because you believe that while individuals can be strong, the right team is invincible.

Us.

West Pines Behavioral Health at Lutheran Medical Center is part of SCL Health, a faith-based, nonprofit healthcare organization that focuses on person-centered care. Our tight knit team specializes in helping adults ages 18 and older with psychiatric or addiction concerns.

Benefits are one of the ways we encourage health for you and your family. Our generous package includes medical, dental and vision coverage. But health is more than a well-working body: it encompasses body, mind and social well-being. To that end, we've launched a Healthy Living program to address your holistic health. Healthy Living includes financial incentives, digital tools, tobacco cessation, classes, counseling and paid time off. We also offer financial wellness tools and retirement planning.

We.

Together we'll align mission and careers, values and workplace. We'll honor each other's dignity and surpass the standards we set. We'll encourage joy, demand safety and take pride in our integrity.

We'll laugh at each other's jokes. We'll hello and high five. We'll celebrate milestones and acknowledge the value of spirituality in healing.

We're proud of what we know, which includes how much there is to learn.

Your day.

As a Lead Cook, you need to know how to:
Lead the work of the associates in the department. Act as a resource and provide technical support.
Assist with creating new and substitute menu items.
Review menus daily to determine quantities of food and supplies needed.
Prepare food for cafeteria and catering using creativity, quality, consistency, and promptness.
Serve as resource to educate/coach follow and comply with recipe standards. Demonstrate various cooking techniques.
Monitor and replenish food as needed for cafeteria, catering, or patient trays.
Ensure food is being handled and stored to Hazardous Analysis of Critical Control Point (HACCP) guidelines.
Operate various types of kitchen equipment and maintain cleanliness. Record temperatures of refrigerators. Ensure equipment is in good working condition.
Monitor supply and equipment inventory. Notify leadership team of needed equipment repairs and scheduled preventative maintenance. Ensure compliance with applicable regulatory guidelines and established departmental policies and procedures and safety standards.
Your experience.

We hire people, not resumes. But we also expect excellence, which is why we require:
High School Diploma or equivalent, preferred.
ServeSaf certification to be acquired within 6 months of hire.
Experience in a healthcare facility, such as health care food service, preferred.
Minimum 6 months experience in quantity food preparation, preferably in a healthcare setting, preferred.
Your next move.

Now that you know more about being a Lead Cook on our team we hope you'll join us. At SCL Health you'll reaffirm every day how much you love this work, and why you were called to it in the first place.


Hourly Range (if applicable): $10 - $15 / hour,$16 - $20 / hour

Now Hiring!: Full-Time

How to Apply: Instructions included in this job posting,Visit the website listed