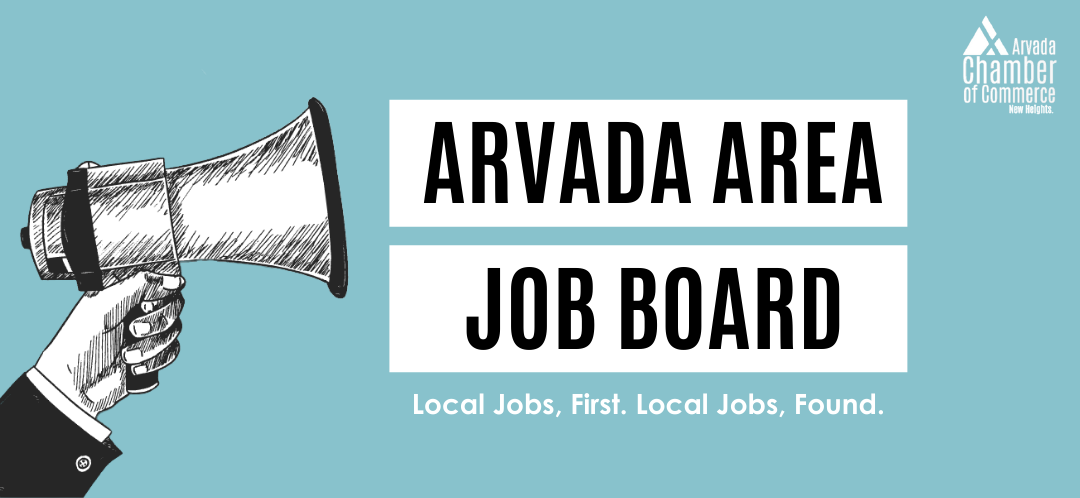 FEATURED JOB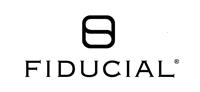 Fiducial Bookkeeper
Fiducial is looking for a Bookkeeper/Business Associate for their Arvada, CO office. This position reports directly to the Branch Manager.
The Bookkeeper/Business Associate works in a team environment responsible for full-charge bookkeeping, monthly write-up, tax, payroll, general ledger accounting, and other accounting functions for a high volume of clients. Some individual and business tax preparation (1120, 1120s & 1065) and quarterly payroll taxes (941) as well as special projects work may be required.
$20 – 25/hr.
LARGE EMPLOYER CAREERS
Large Arvada-area employers interested in a listing should contact Mary Runkel at mary@arvadachamber.org.
Outreach Specialist - Health and Mountain Communities
To view complete job description and to apply please visit Outreach Specialist - Health and Mountain Communities - 30 Hours Per Week | Job Details tab | Career Pages (schooljobs.com)

Summary of Position

Red Rocks Community College exemplifies extraordinary. We are dedicated to our Vision and Mission, which promote student achievement, staff empowerment, and community engagement. We live our values: Integrity, Collaboration, Learning, Inclusiveness, and Communication. We encourage applications from individuals whose background and interests align with our commitment to inclusiveness and welcome you to visit the RRCC Inclusion & Diversity webpage for additional information.

With an unrivaled reputation grounded in our Values, we stand out as a cutting-edge model in higher education. We are one of the first community colleges in the country to offer both Bachelor's and Master's degree programs. Our continued pursuit of excellence is instilled in our employees and has inspired a dynamic and passionate culture.

Position Summary: To assist in enhancement and furtherance of the Triad Early Childhood Council programming related to the childhood health community and mountain community initiatives. Please note - This position is a 75% appointment and will work 30 hours per week.

About Child Care Innovations:

Child Care Innovations is a department of Red Rocks Community College managing diverse funding provided by state, federal, county, private contracts, and fees. Child Care Innovations operates the Child Care Resource and Referral Agency, serving Adams, Arapahoe, Broomfield, Clear Creek, Douglas, Gilpin, Jefferson, and Park counties.

Through an Interagency Agreement with Colorado Department of Human Services, Child Care Innovations licenses facilities in Adams, Jefferson, Clear Creek, Gilpin, Larimer, and Weld counties.

Child Care Innovations' mission is to help improve quality, access, availability, and equity in early childhood services and supports. We do this through the provision of regulatory services, training and support for caregivers and early childhood professionals, advocacy, and innovative community partnerships that promote the importance of early childhood experiences and the connection to school readiness and the overall health of families and communities.

All applications will be reviewed in the order that they are received on an ongoing basis until the position is filled. Candidates are encouraged to submit a complete application packet early for full consideration.

Description of Position
Research and identify community initiatives, opportunities, and programming that support, align and coordinate with Early Childhood Council work.

Identify programs that provide comprehensive early childhood education, health, mental health, or family support related to children prenatal through age eight years
Work to maintain EC Council presence in the mountain communities served by the Council
Research the existence of resources and collaborations leading to the availability of services that are easily accessed, of high quality, culturally responsive, and sustainable.

Schedule, develop agenda, convene, and provide staffing for the Health in Early Childhood Collaborative.
Provide leadership at Collaborative meetings; maintain records of actions and decisions from meetings, maintain contact with members between meetings, and recruit new members as needed.
Assist in outreach and engagement of relevant community partners and organizations. Attend events, identify common interests, develop relationships with personnel and provide networking with target populations.
Qualifications

Required Qualifications:
Bachelor degree. Professional work experience in the group care of children, childcare licensing, or occupational field closely related to the work assignment which provided the same kind, amount, and level of knowledge acquired in the required education may be substituted on a year-for-year basis for the bachelor's degree.
Preferred Qualifications:
Bachelor degree in Human Services, Sociology, Psychology, Early Childhood, Social Work, or a closely related field.
Colorado Early Childhood Professional Credential level 2 or above.
Six months experience in building multi-agency coalitions or partnerships based on social determinants of health.
Membership in or experience working in diverse communities and supporting the success of students and staff from racial, ethnic, and gender backgrounds that are underrepresented in the College.
Required Knowledge, Skills, Abilities:
Demonstrated documentation skills.
Verbal and written communication skills including the ability to give and receive information accurately and present information to groups and in public settings.
Basic knowledge of public health and other systems supporting early childhood.
Proficiency in Microsoft Office software applications (Word, Excel).
To Apply: Please complete an application and attach the following:
A cover letter describing your professional experiences and addressing the required and preferred qualifications.
A resume.
Transcripts (unofficial)
Wage Type: Salary

Now Hiring!: Full-Time

How to Apply: Visit the website listed

Required Candidate Screenings: Background Screen Required

Hiring Opportunities for All: Open to hiring people with disabilities,Open to hiring fair-chance workers,Open to hiring veterans