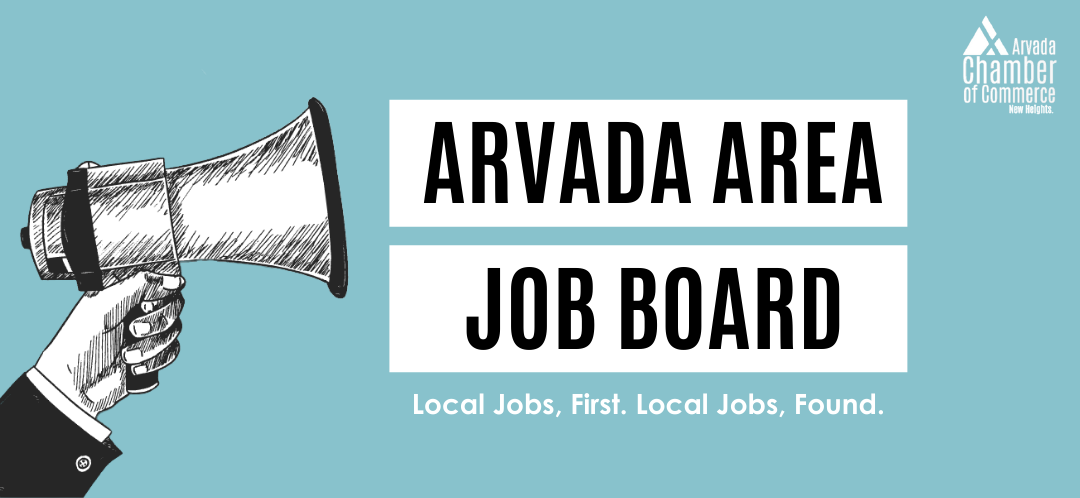 FEATURED JOB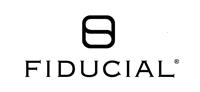 Fiducial Bookkeeper
Fiducial is looking for a Bookkeeper/Business Associate for their Arvada, CO office. This position reports directly to the Branch Manager.
The Bookkeeper/Business Associate works in a team environment responsible for full-charge bookkeeping, monthly write-up, tax, payroll, general ledger accounting, and other accounting functions for a high volume of clients. Some individual and business tax preparation (1120, 1120s & 1065) and quarterly payroll taxes (941) as well as special projects work may be required.
$20 – 25/hr.
LARGE EMPLOYER CAREERS
Large Arvada-area employers interested in a listing should contact Mary Runkel at mary@arvadachamber.org.
Outgoing Transcript Processor
To view complete job posting and to apply please visit Outgoing Transcript Processor | Job Details tab | Career Pages (schooljobs.com)

Summary of Position

Red Rocks Community College exemplifies extraordinary. We are dedicated to our Vision and Mission, which promote student achievement, staff empowerment, and community engagement. We live our values: Integrity, Collaboration, Learning, Inclusiveness, and Communication. We encourage applications from individuals whose background and interests align with our commitment to inclusiveness and welcome you to visit the RRCC Inclusion & Diversity webpage for additional information.

With an unrivaled reputation grounded in our Values, we stand out as a cutting-edge model in higher education. We are one of the first community colleges in the country to offer both Bachelor's and Master's degree programs. Our continued pursuit of excellence is instilled in our employees and has inspired a dynamic and passionate culture.

Position Summary: Process outgoing RRCC transcripts through Parchment. Oversee the re-enrollment and late registration processes. Assist with general registration requests and registration by permission process. Process grade change forms, academic renewal, and incomplete grade contract process. Conduct Enrollment Reporting through the National Student Clearinghouse. Assist the Student Records department in all functions.

Description of Position
Process official transcript requests upon demand.
Prioritize level of urgency; method of delivery, and specific need or requestor.
Determine and develop method of tracking requests that are immediate, future, or have unique situations.
Judge if a request for a transcript can be honored based on established guidelines.
Create directions for ordering transcripts that can be used both on the web and as a student handout to requestors, and create a written transcript request process that staff can follow while assisting customers.
Monitor the Parchment website and contact students if Parchment request is not able to be processed. Research and determine why a transcript is unable to print through Parchment and make corrections either in Banner or with Parchment.
Process registration requests
Oversee Re-enrollments and Late Registrations requests
Assist with and coordinate the Registrations by Permission process
Post grade changes to the student information system working with instructional services and requestor to solve grade problems.
Investigates and gathers information to resolve grade issues in the best way allowed using college guidelines and personal judgement.
Setup a schedule to run the missing grades report, incomplete/satisfactory grade reports, and other reports necessary to maintain the accuracy of the grade file.
Transfer Pre-Z transcripts to Banner by accurately moving grades and class information into Banner.
Add notes to the student transcript regarding Honors and Service Learning classes.
Administer the incomplete grade contract process.
Develop and manage a process to receive, review, and input "I" grades.
Review each incomplete grade contract to ensure it meets the qualifications.
Communicate with the student to receive their approval to the incomplete grade contract.
Update the faculty member regarding the student's agreement/disagreement with the contract.
Follow up with the faculty member to submit a grade change form upon the agreement date in the contract. Ensures the student has continued D2L access by reviewing the contract and requesting additional access from the appropriate department. Communicate with Instructional Deans when necessary.
Creates the enrollment reporting schedule for the National Student Clearinghouse (NSC). Ensures reports are run on correct dates to accurately report enrollment to the NSC and NSLDS. Generates data corrections required by the NSC for report acceptance. Updates the NSC database with late withdrawals/drops and degree.
Assist the Student Records department with various processes. This includes FERPA release forms, prerequisite override requests, graduation processing, COF processes, tuition classification, and BDM processing.
Qualifications

Required Qualifications:
Bachelor's Degree

Substitution: An equivalent combination of education and professional level experience may subsititue on a year of year basis for the degree.
Preferred Qualifications:
Membership in or experience working in diverse communities and supporting the success of students and staff from racial, ethnic, and gender backgrounds that are underrepresented in the College.
Required Knowledge, Skills, Abilities:
Verbal and written communication skills including the ability to give and receive information accurately and present information to individuals.
Ability to use a computer to enter, retrieve and manipulate data.
To Apply: Please complete an application and attach the following:
A cover letter describing your professional experiences and addressing the required and preferred qualifications.
A resume.
Transcripts (unofficial)
Wage Type: Salary

Now Hiring!: Full-Time

How to Apply: Visit the website listed

Hiring Opportunities for All: Open to hiring people with disabilities,Open to hiring fair-chance workers,Open to hiring veterans