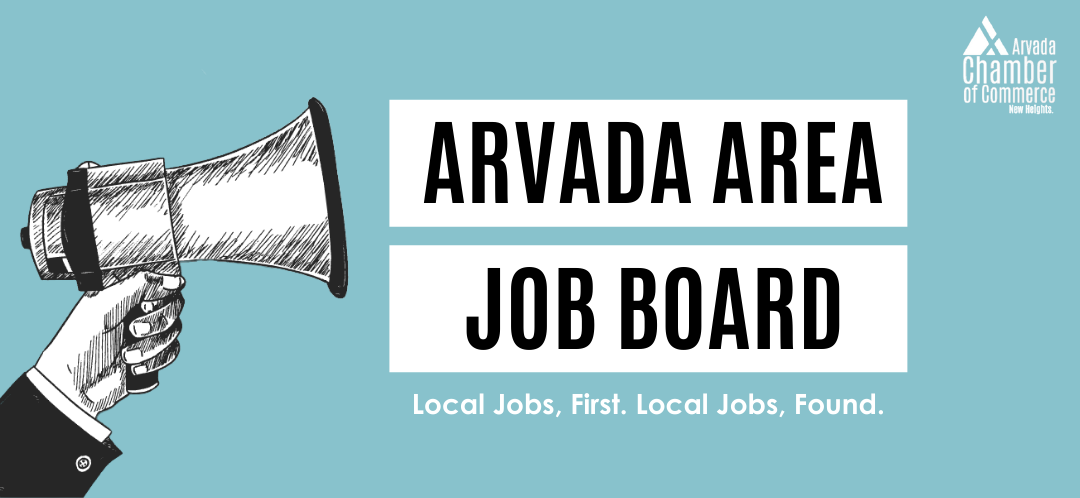 FEATURED JOB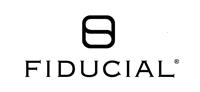 Fiducial Bookkeeper
Fiducial is looking for a Bookkeeper/Business Associate for their Arvada, CO office. This position reports directly to the Branch Manager.
The Bookkeeper/Business Associate works in a team environment responsible for full-charge bookkeeping, monthly write-up, tax, payroll, general ledger accounting, and other accounting functions for a high volume of clients. Some individual and business tax preparation (1120, 1120s & 1065) and quarterly payroll taxes (941) as well as special projects work may be required.
$20 – 25/hr.
LARGE EMPLOYER CAREERS
Large Arvada-area employers interested in a listing should contact Mary Runkel at mary@arvadachamber.org.
Incoming Transcript Evaluator
To view complete job posting and to apply please visit Incoming Transcript Evaluator | Job Details tab | Career Pages (schooljobs.com)

Summary of Position

Red Rocks Community College exemplifies extraordinary. We are dedicated to our Vision and Mission, which promote student achievement, staff empowerment, and community engagement. We live our values: Integrity, Collaboration, Learning, Inclusiveness, and Communication. We encourage applications from individuals whose background and interests align with our commitment to inclusiveness and welcome you to visit the RRCC Inclusion & Diversity webpage for additional information.

With an unrivaled reputation grounded in our Values, we stand out as a cutting-edge model in higher education. We are one of the first community colleges in the country to offer both Bachelor's and Master's degree programs. Our continued pursuit of excellence is instilled in our employees and has inspired a dynamic and passionate culture.

Position Summary: This position is responsible for evaluating incoming transcripts. This includes overriding prerequisites, determining accreditation eligibility of institutions, evaluating course descriptions for RRCC equivalencies, transferring credits based on program selection, and data entry of transfer courses. This position will also enter PLA credit based on CCCS guidelines and crosswalks.

Description of Position
Determines validity and transferability of classes. Also determines if the issuing college or University is accredited.
Makes transfer credit decisions using the tools available for guidance. If the course description is in question this position will collaborate with the Department chairs to decide the eligibility of the course.
Evaluates to determine eligibility of military and articulated agreement course.
Enters all eligible courses into Banner.
Evaluates prerequisite courses and can override requirements.
Responsible for entering and tracking PLA credit.
Develops and implements appropriate office procedures to guarantee efficiency and accuracy.
Create and maintains a current office procedure manual for transcript evaluations.
Coordinates with Instructional Services to accurately maintain all articulation agreements of credits between the college and other educational agencies.
Responsible for maintaining the 'student affairs' copy of all articulation agreements.
A source for information and guidance regarding incoming transfer credit.
Independently informed/answer/research answers to questions from students, advisors, Assessment and Department Chairs and Deans.
Translate college and CCCS policies/procedures, articulation agreements, CDHE guidelines in military guidelines.
Assist staff members in Student Records with questions and issues.
Conduct research and uses judgment to resolve Student Record issues.
Assist Student Records staff by becoming familiar with processes
Assisting during peak times with various processes which would include processing outgoing transcripts, researching, evaluating and correcting the National Student Clearinghouse errors, demographic changes, and graduation, and FERPA release form processing.
Process updates in Degree Works. Add new degrees/certificates, update substitutions for individual students, and correct errors in Degree Works.
Coordinate the document retention activities including scanning, indexing, and quality control with other staff members in Student Records that scan documents.
To create processes and procedures to accurately, quickly, and effectively scan and index transcripts into the BDM System and ensure that the imaged documents are retrievable and successfully archived.
To establish the highest standard for accuracy, quality, and clarity that must be maintained at all times, and create processes to ensure that these standards are met.
Index the transcripts.
Date-stamp, batch, label, and store completed scanned transcripts according to requirements established by Colorado and CCCS guidelines
Qualifications

Required Qualifications:
Bachelor's Degree

Substitution: An equivalent combination of education and professional level experience may substitute on a year for year basis for the degree.
Preferred Qualifications:
Membership in or experience working in diverse communities and supporting the success of students and staff from racial, ethnic, and gender backgrounds that are underrepresented in the College.
Required Knowledge, Skills, Abilities:
Verbal and written communication skills including the ability to give and receive information accurately and present information to individuals.
Ability to use a computer to enter, retrieve and manipulate data.

To Apply: Please complete an application and attach the following:
A cover letter describing your professional experiences and addressing the required and preferred qualifications.
A resume.
Transcripts (unofficial)
Wage Type: Salary

Now Hiring!: Full-Time

How to Apply: Visit the website listed

Required Candidate Screenings: Background Screen Required

Hiring Opportunities for All: Open to hiring people with disabilities,Open to hiring fair-chance workers,Open to hiring veterans