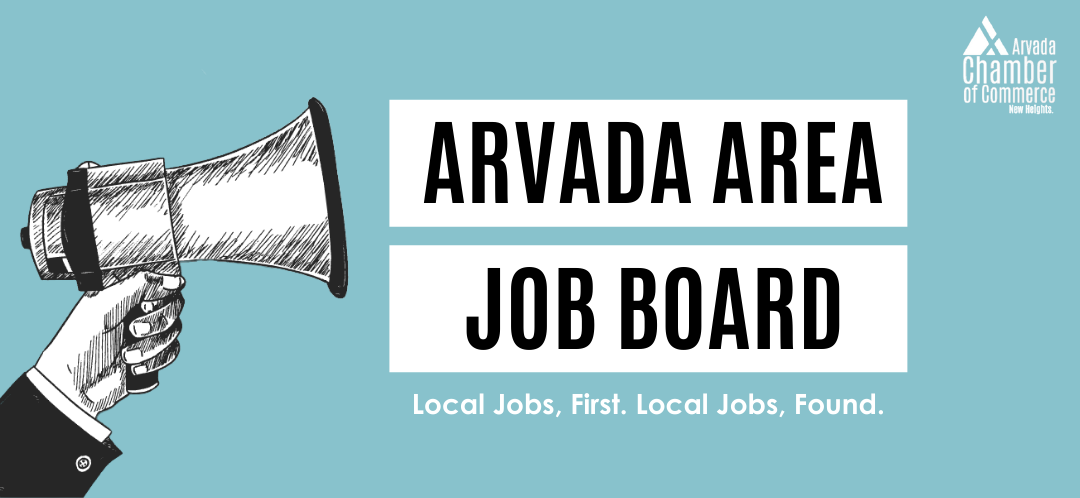 FEATURED JOB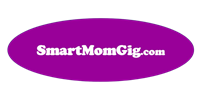 SmortMomGig.com Accounting/Bookkeeping
Expert Accounting/Bookkeeper needed to assist in catching up on tax filing.
Wage Type: Hourly
Hourly Range (if applicable): Based on Experience
Now Hiring!: Part-Time
LARGE EMPLOYER CAREERS
Large Arvada-area employers interested in a listing should contact Mary Runkel at mary@arvadachamber.org.
Faculty - Mathematics - 164-Day Appointment
To view complete job posting and to apply please visit Faculty - Mathematics - 164-Day Appointment | Job Details tab | Career Pages (schooljobs.com)

Summary of Position

Red Rocks Community College seeks applications for a full time Mathematics Faculty member to join our team!

Red Rocks Community College exemplifies extraordinary. We are dedicated to our Vision and Mission, which promote student achievement, staff empowerment, and community engagement. We live our values: Integrity, Collaboration, Learning, Inclusiveness, and Communication. We encourage applications from individuals whose background and interests align with our commitment to inclusiveness and welcome you to visit the RRCC Inclusion & Diversity webpage for additional information.

With an unrivaled reputation grounded in our Values, we stand out as a cutting-edge model in higher education. We are one of the first community colleges in the country to offer both Bachelor's and Master's degree programs. Our continued pursuit of excellence is instilled in our employees and has inspired a dynamic and passionate culture.

Department Information & Mission: The mission of the RRCC math department is to provide an affordable and rigorous mathematical foundation to all students in STEM transfer programs as well as any associates degrees at RRCC. We do this by teaching students to think critically and quantitatively in everyday life, by training students to communicate and apply mathematical concepts effectively, and by maintaining high expectations in each course.

Summary of Position: Perform instruction-related duties, responsibilities, and program direction in accordance with the philosophy, policies, and procedures of the Colorado Community College System and Red Rocks Community College. A faculty assignment is comprised of two parts, one being at least one-half duties as a teacher, which may include program coordination/development and the other is professional development and service obligations.

This is a full-time, 164-day academic year appointment that is focused around the 16.5-week Fall semester (August to December) and 16.5-week Spring semesters (January to May).

Opportunities for additional compensation through overload is often available with additional course assignments in the fall and spring semester as well as summer session.

Faculty salary placement ranges will be adjusted upwards for the new fiscal year.

Description of Position

Teaching:

Teach day, evening, weekend, and/or distance courses in accordance with approved course of study or outline utilizing traditional and alternative methods of instruction (including computer-aided, on-line, distance learning, self-paced, interdisciplinary, etc.) where appropriate.
Coordinate class structure and organization, prepare course materials, demonstrate and maintain currency in the discipline and in teaching methodology, present instructional material effectively.
Maintain professional and courteous interaction with students and employees, and demonstrate sensitivity to different learning styles.
Hold regular office hours, encourage student engagement and student achievement, utilize assessment data to facilitate student learning.
Document teaching and curriculum changes based on assessment results, incorporate course, program, and college student learning outcomes into teaching, utilize student retention strategies, and integrate technology into course work as appropriate to the discipline.
Assist with program and plan development and maintenance, coordinate instructional programs as assigned.
Review, coordinate, and recommend textbooks and/or class materials. Comply with college procedures pertaining to grading and record keeping.
Assist in maintaining inventory control of equipment, tools, and supplies required for classes, and in requesting repair and/or replacement for the equipment according to division regulations.
Service:

Service includes fulfilling the mission and goals of the college outside of the classroom. Components may include but are not limited to:
Departmental service, including curriculum coordination, management and development, review, updating, revision and evaluation in relation to community needs and recommending changes as appropriate.
Assisting with or assuming department chair duties.
Conducting advising and outreach activities; assisting with concurrent enrollment; undertaking administrative assignments and committee work.
Attending departmental meetings and, when appropriate planning and attending advisory meetings.
Participating in system, college-wide and campus committee work including assisting in recruiting and interviewing potential full-time faculty and part-time instructors.
Sponsoring and participating in student activities; and attending college activities and events.
Serve as the college representative on agency advisory boards; make community and/or professional presentations and serve as a liaison to local schools. Conduct classroom observations and oversight for affiliation sites and concurrent enrollment sites.
Perform administrative tasks to maintain program excellence including but not limited to, evaluating graduation applications and prior learning assessment applications, assist in scheduling class offerings for each semester, maintain course sequence plans for each degree and certificate offered, college catalog review and revision as requested.
Conduct classroom observations and provide performance feedback for part-time faculty.
Develop and communicate program policies and procedures to staff and students. Assure the integrity of the established standards and procedures.
Provide academic and behavioral advising to students to facilitate successful outcomes.
Oversee curriculum delivery via proper scheduling and staffing of courses, managing textbook/lab supplies, and licensing/maintenance of equipment.
Additional activities may include but are not limited to: Serving as the college representative on a local board or commission; and serving as an elected or appointed member of local boards. Participation in various college, system, and/or professional activities intended to develop the faculty member and enhance his/her ability to teach effectively and contribute to the mission and goals of the department and institution.

Qualifications

Required Qualifications:
A master's degree (or higher) with 18 graduate hours in Math from an academic institution accredited by an agency that is recognized by the United States Department of Education (USDE) or Council for Higher Education Accreditation (CHEA).
Fifteen (15) semester credit hours teaching experience at the college level.
Experience in at least one of the following: curriculum development, supervision, instruction, evaluation, and academic advising.
Preferred Qualifications:
A master's or Ph.D. in Mathematics from an academic institution accredited by an agency that is recognized by the United States Department of Education (USDE) or Council for Higher Education Accreditation.
Experience and preference to teach developmental mathematics and College Algebra.
Experience teaching the Calculus series and Differential Equations.
Experience/interest in incorporating the use of programming as a tool in the Calculus series.
Experience in curriculum development and assessment of student learning.
Thirty (30) or more semester credit hours teaching experience at the college level.
Experience teaching at a community college.
Membership in or experience working in diverse communities and supporting the success of students and staff from racial, ethnic, and gender backgrounds that are underrepresented in the College.
Demonstrated leadership experience and skills.
Required Knowledge, Skills, Abilities:
Demonstrated ability to teach students using traditional and alternative methods of instruction.
Demonstrated ability to integrate technology into the classroom where appropriate.
Commitment to effective teaching and a learner-centered philosophy.
To Apply: Please complete an application and attach the following:
A cover letter describing your professional experiences and addressing the required and preferred qualifications.
A curriculum vitae or resume.
Transcripts (unofficial) of undergraduate and graduate level course work.
A statement detailing how your teaching, service and/or work experience has supported the success of students from racial, ethnic, and gender backgrounds that are underrepresented in their field and the College; applicants who have not yet had the opportunity for such experience should note how their work will further Red Rocks Community College's commitment to diversity and inclusion.
A statement of teaching philosophy (limited to one page)
Wage Type: Salary

Now Hiring!: Full-Time

How to Apply: Visit the website listed

Required Candidate Screenings: Background Screen Required

Hiring Opportunities for All: Open to hiring people with disabilities,Open to hiring fair-chance workers,Open to hiring veterans