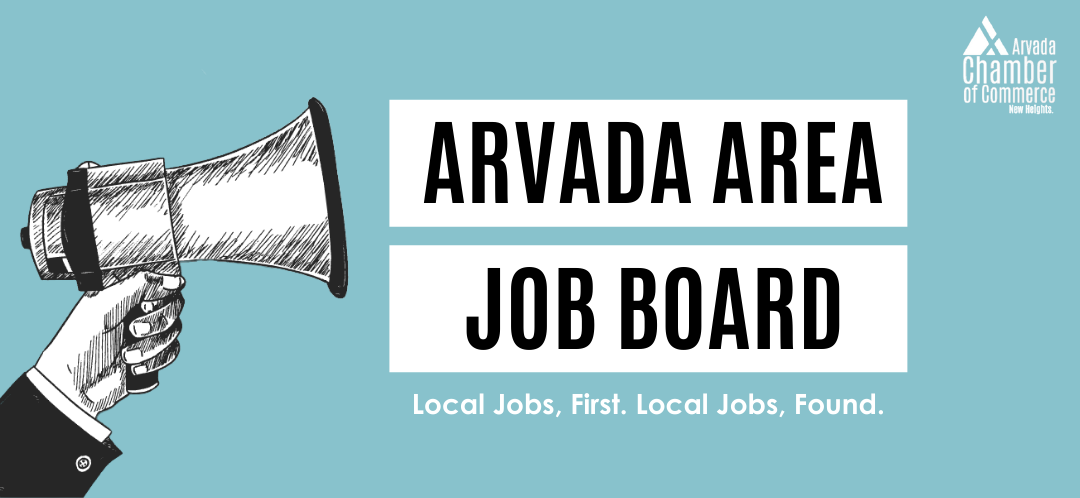 FEATURED JOB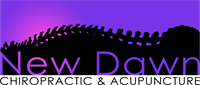 New Dawn Chiropractic & Acupuncture – Receptionist/Front Office
Growing chiropractic practice is searching for a high energy, friendly, outgoing team player. Excellent communication skills for meeting patients needs, strong attention to detail and organizational skills for maintaining daily office procedures and updating/maintaining patient records. Comfortable with computer function.
Hourly Range: $16 – $20 / hour
Now Hiring!: Full-Time
LARGE EMPLOYER CAREERS
Large Arvada-area employers interested in a listing should contact Mary Runkel at mary@arvadachamber.org.
Bilingual Financial Resource Navigator
To view complete job posting and to apply please visit Bilingual Financial Resource Navigator | Job Details tab | Career Pages (schooljobs.com)

Summary of Position

Red Rocks Community College exemplifies extraordinary. We are dedicated to our Vision and Mission, which promote student achievement, staff empowerment, and community engagement. We live our values: Integrity, Collaboration, Learning, Inclusiveness, and Communication. We encourage applications from individuals whose background and interests align with our commitment to inclusiveness and welcome you to visit the RRCC Inclusion & Diversity webpage for additional information.

With an unrivaled reputation grounded in our Values, we stand out as a cutting-edge model in higher education. We are one of the first community colleges in the country to offer both Bachelor's and Master's degree programs. Our continued pursuit of excellence is instilled in our employees and has inspired a dynamic and passionate culture.

Job Summary Statement: Provide bilingual English/Spanish assistance to Red Rocks Community College students navigating campus and community financial resources to help meet their basic needs, including community and government assistance programs, and federal and state financial aid. Provide general financial aid advising, conduct campus workshops, calling and emailing campaigns, and participate in community outreach. Evening and weekend hours required as needed.

All applications will be reviewed in the order that they are received on an ongoing basis until the position is filled. Candidates are encouraged to submit a complete application packet early for full consideration.

Description of Position
Financial Resource Navigation: Work with Lakewood and Arvada campus departments, including Enrollment Management and Campus Life, to help students locate, apply for, access, and understand campus and community financial resources that can help meet their basic needs.
Financial Aid Advising: Provide federal, state, and institutional financial aid information to students and their families about available programs, application procedures, eligibility requirements, and students' rights and responsibilities. Conduct calling and emailing campaigns throughout semester to help students access college financing options, to support enrollment campaigns, and to assist students in need of community services.
Campus Programming: Work with Financial Aid Manager of Work-Study and Customer Service to develop and conduct campus workshops and to help students access campus and community services, including financial literacy activities.
Outreach: Make presentations to high school and college students, and community organizations, on financial aid opportunities at Red Rocks Community College.
Attend conferences, seminars, and workshops to stay abreast of new regulations and procedures. Serve on campus committees, including the RRCC Housing and Food Insecurity Council. May participate on committees with colleagues at the Colorado Community College System office to improve system-wide processes.
Qualifications

Required: Associate's Degree or beyond. Relevant experience may substitute for the education requirement on a year for year basis. One year of customer service experience. Bilingual English/Spanish.

Preferred: One year of experience in a Financial Aid office or Higher Education Student Affairs. Membership in or experience working in diverse communities and supporting the success of students and staff from racial, ethnic, and gender backgrounds that are underrepresented in the College.

Required knowledge, skills & abilities: Excellent verbal and written communication skills, in both English and Spanish. Ability to handle numerous complex and routine tasks simultaneously while managing a high volume of phone calls, emails, and student contacts. Strong attention to detail. Commitment to equity and quality customer service.

To Apply: Please complete an application and attach the following:
A cover letter describing your professional experiences and addressing the required and preferred qualifications.
A resume.
Wage Type: Salary

Now Hiring!: Full-Time

How to Apply: Visit the website listed

Required Candidate Screenings: Background Screen Required

Hiring Opportunities for All: Open to hiring people with disabilities,Open to hiring fair-chance workers,Open to hiring veterans