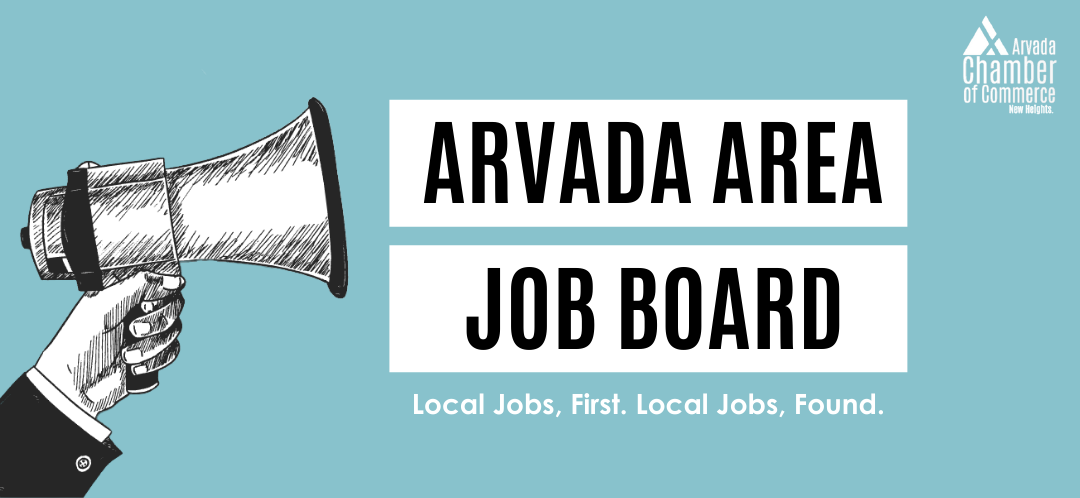 FEATURED JOB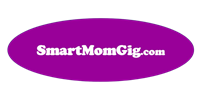 SmortMomGig.com Accounting/Bookkeeping
Expert Accounting/Bookkeeper needed to assist in catching up on tax filing.
Wage Type: Hourly
Hourly Range (if applicable): Based on Experience
Now Hiring!: Part-Time
LARGE EMPLOYER CAREERS
Large Arvada-area employers interested in a listing should contact Mary Runkel at mary@arvadachamber.org.
To view complete job posting and to apply please visit Audio Visual Analyst | Job Details tab | Career Pages (schooljobs.com)

Summary of Position

Department Summary Statement: The RRCC AV Department is part of the RRCC IT Department and is responsible for the selection, acquisition, installation, maintenance, training, operation and disposal of RRCC's audio visual equipment. This includes microphones, speakers, cameras, displays, recorders, instructional technology equipment and the systems that connect and control them in permanent installations and temporary setups in all RRCC facilities and equipment checked out to faculty and staff for off campus use.

Job Summary Statement: The position is an audio/visual equipment and services expert that works directly with faculty, staff and vendors to determine classroom or departmental technology needs. The Analyst manages the solution to any needs including the design and installation of equipment and management of the solution. In addition, the position provides oversight for the AV work area and provides security camera, digital signage and general personal computer hardware support.

Description of Position
Research, design and install/upgrade classroom and conference room technology at all RRCC campus locations. Coordinate with the Telecommunications Coordinator, IT Director, faculty, and staff to define project scopes, deliverable, and timelines. Provide project management, technical input and installment coordination for approved technology installations. Determine budget needed for upgrades and lifecycle.

Troubleshoot and repair existing classroom technologies at all RRCC locations. Ensure adequate inventory is on hand to facilitate maintenance and repairs. Troubleshooting often requires advanced knowledge from this position and involvement of support elements outside the College for some issues.

Setup and operate specialized technology (e.g. interactive whiteboards, teleconferencing, public address and video recording Etc.) equipment for college events (e.g. rentals. college-wide. Community. CCCS-hosted). Some events are evening or weekend events.

Manage the Audio-Visual work area including training and directing department student employees to assist with; maintaining an organized work area / workbench and work tools, supply monitoring, and equipment inventory and surplus.

Support video surveillance systems at all locations, troubleshoot common performance problems such as connections to Wi-Fi, video and power transmission, cabling, IP address conflicts, and firmware updates.

Support digital signage at all locations. Install and maintain hardware, deal with connectivity issues, maintain any associated software, update components of the system and provide any other technical support.
Typical Work Schedule:

Monday through Friday 10:00 AM to 7:00 PM.

Qualifications

Required: Bachelor's degree in an Electronics, Electrical Engineering or IT-related field from an accredited institution. Substitution: A combination of education and directly related work experience may be substituted on year for year basis (part time work will be prorated). One year of audio/video work experience.

Preferred: Licenses and Certifications: CTS, CTS-1, and/or CTS-D Certification BICSI, RCDD Certification. Construction experience. Auto mechanics experience. Membership in or experience working in diverse communities and supporting the success of individuals from racial, ethnic, and gender backgrounds that are underrepresented.

Required knowledge, skills & abilities: Knowledge of factors that go into designing and installing classroom/conference room technology, such as acoustics, lighting, size of room, viewing angles, screen size and format. Ability to research, design, install, test and maintain audio/video systems.

Wage Type: Salary

Now Hiring!: Full-Time

How to Apply: Visit the website listed

Required Candidate Screenings: Background Screen Required

Hiring Opportunities for All: Open to hiring people with disabilities,Open to hiring fair-chance workers,Open to hiring veterans