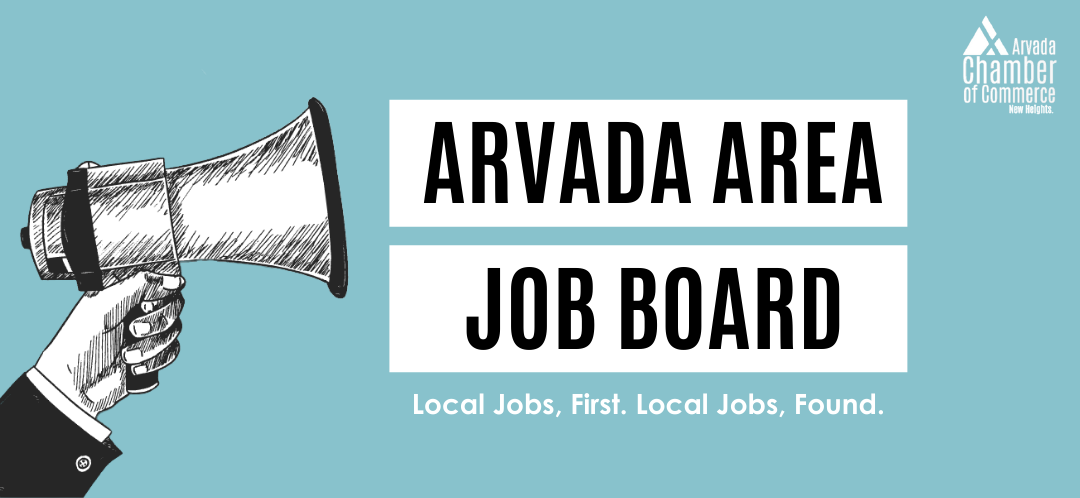 FEATURED JOB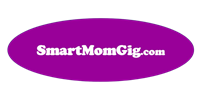 SmortMomGig.com Accounting/Bookkeeping
Expert Accounting/Bookkeeper needed to assist in catching up on tax filing.
Wage Type: Hourly
Hourly Range (if applicable): Based on Experience
Now Hiring!: Part-Time
LARGE EMPLOYER CAREERS
Large Arvada-area employers interested in a listing should contact Mary Runkel at mary@arvadachamber.org.
Summary of Position

Red Rocks Community College exemplifies extraordinary. We are dedicated to our Vision and Mission, which promote student achievement, staff empowerment, and community engagement. We live our values: Integrity, Collaboration, Learning, Inclusiveness, and Communication. We encourage applications from individuals whose background and interests align with our commitment to inclusiveness and welcome you to visit the RRCC Inclusion & Diversity webpage for additional information.

With an unrivaled reputation grounded in our Values, we stand out as a cutting-edge model in higher education. We are one of the first community colleges in the country to offer both Bachelor's and Master's degree programs. Our continued pursuit of excellence is instilled in our employees and has inspired a dynamic and passionate culture.

Position Summary:

The Staff Accountant is responsible for providing professional technical accounting services related to primary or support duties for the following areas:
Monthly and Bi-Weekly Payroll processing, audits, communications, reporting, entries.
Travel coordination, audits, compliance and training.
Banner /Cashnet security coordination, compliance and audits.
Various reconciliations, clearing exception reports, month-quarter-year end entries.
Support for other departmental functions as needed.

Typical Work Schedule (Dates and Times): Monday through Friday, 40 hours per week. Core hours between 9 a.m. to 3 p.m. and other hours flexible. This position may work up to two days per week remotely after training is complete.

All applications will be reviewed in the order that they are received on an ongoing basis until the position is filled. Candidates are encouraged to submit a complete application packet early for full consideration.

Description of Position
Payroll Accounting: Process timely, accurate and complete payrolls according to Central Payroll schedules and processes using good customer service and accounting skills. Work closely with Human Resources to address warnings or errors. Process necessary reports for tracking and auditing including, but not limited to, supplemental pay, COGNOS, Monarch, and monthly payroll summaries. Prepare forms or checklists for regular and chop payrolls and submit to Central Payroll for processing when reviews and signatures are complete. Prepare reconciliations of payroll entries and journal entries for standard or chop payrolls to clear liabilities and record cash outlays. Using good communication and customer service, work with employees or supervisors to communicate procedures, deadlines, timesheet information, or to respond to questions. Research and prepare documentation for requests for information by PERA, HR or others as needed. Attend payroll related meetings and/or trainings held by the System Office and assist with testing new software releases as needed.
Travel or Security Compliance Coordinator: Using positive and professional customer service skills, perform primary duties for either travel or security compliance and support duties for the other role. including audits, coordination, training, and reporting according to State Fiscal Rule and RRCC procedures and perform support functions as needed for the other coordinator role. For Travel, ensure travel complies with state fiscal rules, federal government rules applicable to grant funded travel, OMB Circulars, system office requirements and RRCC procedures. Using good customer service skills, communicate necessary information for training, approvals, audit inquiries, coordination or updates of information. Complete accurate reconciliations and coding of travel expense reimbursement requests for both mileage and overnight travel within 72 hours of receipt, update spreadsheet logs and forward for review and processing. Perform trainings and update forms as required. Seek submittals of travel expense reimbursements within 60 days of travel and communicate taxable income consequences or non-reimbursement for late submittals. For Security Compliance, coordinate submittals from various approvers and maintain records of staff and student accesses. Review employee accesses when shifts to new positions occur to disable access related to prior position. On a timely basis, request removal of access for terminated employees according to RRCC and CCCS procedures. Respond to questions on a timely basis. Perform audits of security access for Banner and Cashnet according to system office requirements.
General Accounting: Using Generally Accepted Accounting Principles, perform assigned functions, including: processing various general ledger transactions, preparing various reconciliations, monitoring and clearing diagnostic/exception reports, monthly, quarterly, and year end closes, assist in preparation of schedules and other items for internal and external audit purposes, and year-end financial reporting. Prepare or review journal entries completed by others. Specific assignments will be included in the planning document and updated as needed. Provide backup coverage for other departmental functions or tasks which may include accounts payable entries or reviews, inventory tracking or other general accounting duties.
Documentation / Filing / Misc.: Develop and maintain detailed written task procedures. Scan and/or review scanned documentation prepared by others to ensure legibility and completeness. Index scanned documents into Banner Document Management (BDM) system no less than monthly. Assist with mail processing and departmental meetings as scheduled.
Qualifications

Required Qualifications:
Bachelor's Degree in Accounting, Finance, Business Administration or other closely related field. Full-time professional accounting experience may substitute for the bachelor's degree on a year for year basis.

Demonstrated knowledge of Generally Accepted Accounting Principles as evidenced by at least two years' progressively responsible professional accounting, or auditing experience.

Good communication skills, good customer service skills, demonstrated intermediate Microsoft Excel, Word, and Outlook skills, demonstrated knowledge of Cognos, Monarch or other electronic reporting tools, familiarity with Banner or another ERP system.
Preferred Qualifications:
Payroll accounting experience and familiarity with Banner or ERP integrated payroll software.
Demonstrated experience at a state-funded agency or higher-education institution and familiarity with Colorado State Fiscal Rules and Procurement Guidelines.
Membership in, or experience working in, diverse communities and supporting the success of students and staff from racial, ethnic, and gender backgrounds that are underrepresented in the College.
To Apply: Please complete an application and attach the following:
A cover letter describing your professional experiences and addressing the required and preferred qualifications.
A resume.
Transcripts (unofficial)
Wage Type: Salary

Now Hiring!: Full-Time

How to Apply: Visit the website listed

Required Candidate Screenings: Background Screen Required

Hiring Opportunities for All: Open to hiring people with disabilities,Open to hiring fair-chance workers,Open to hiring veterans