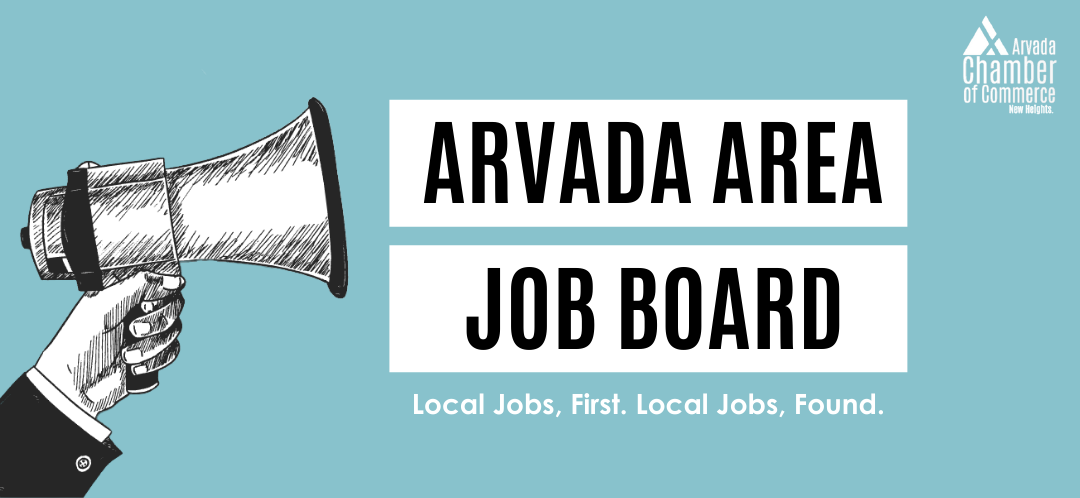 FEATURED JOB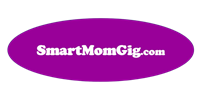 SmortMomGig.com Accounting/Bookkeeping
Expert Accounting/Bookkeeper needed to assist in catching up on tax filing.
Wage Type: Hourly
Hourly Range (if applicable): Based on Experience
Now Hiring!: Part-Time
LARGE EMPLOYER CAREERS
Large Arvada-area employers interested in a listing should contact Mary Runkel at mary@arvadachamber.org.
Senior Marketing Coordinator
To apply, visit: https://swinerton.wd1.myworkdayjobs.com/en-US/Swinerton_External_Career/details/Marketing-Communications-Coordinator_J8524

Job Description Summary:

The Senior Marketing Coordinator is responsible to both lead and assist in Swinerton's efforts throughout all stages of project pursuits including the development of strong, strategic, professional, and compelling material in support of qualifications packages, proposals, and client interviews/presentations. This position reports to the Marketing Manager and/or Regional Marketing Director, and interfaces with all levels of the organization (Executive Leadership, Project Executives and Project Managers, Field Staff, Preconstruction professionals, internal departments, external consultants, and other Marketing Coordinators) in the performance of your day-to-day responsibilities. This position is extremely deadline driven, requires a proven ability to multitask and manage competing priorities, and necessitates an unwavering commitment to quality control and pride of ownership.

Job Description:

Key Position Responsibilities
Establish strong and collaborative relationships with the local and national Marketing team members, Regional Managers, Division Managers, market leads, and corporate resources; build strong internal relationships across the organization to facilitate strong pursuit efforts.
Lead and support new project pursuits including, but not limited to, project/pursuit management, content development, editing and proofreading, formatting, and layout, and production.
Work with Pursuit Team members, business developers, or leadership to develop any pre-positioning materials to build awareness and create excitement about Swinerton as a potential partner.
Analyze formal RFQ/P requirements and ensure consistency, accuracy, and adherence to all stated requirements.
Work with the pursuit team lead to establish and strictly manage the pursuit schedule (i.e., when drafts are expected, color reviews, review time needed, etc.).
Develop interview presentation materials in support of client interviews; includes strategy and content development, coaching, scheduling and leading rehearsals, etc.
Development of additional marketing collateral including brochures and qualification packages, team resumes, case studies, and project data and stories, etc. that highlight Swinerton's technical expertise and differentiators.
Interface with vendors (i.e., printers, photographers, etc.) as necessary.
Provide peer review to other new project pursuits to ensure high quality and compliance with Marketing Standards; accountability to support the regional and national teams.
Manage post-proposal activities including content deconstruction, after action reviews, and client debriefs.
Accountability for and commitment to all Regional/Divisional Cosential data across all opportunity stages to ensure the accuracy and integrity of the data; working with Regional/Divisional leadership to ensure this occurs consistently.
Accountability for and commitment to compliance with all national/corporate initiatives to promote maximum consistency and efficiency and elevate our work product across the organization; support the development and maintenance of best practices for process, content, templates, etc.
Supporting national pursuits as e member of Swinerton's One Proposal Team, as necessary.

Objectives or Goals to Measure Performance
Consistently display the soft skills defined below.
Commitment to internal client satisfaction.
Viewed as a collaborative partner and problem-solver.
Consistent development of high-quality proposals, pursuit collateral, and communications + branding materials.
Commitment to continuous improvement and elevation of work product and processes.
Commitment to company policies and procedures.
Developing leadership attributes as defined by the Career Blueprint.
Minimum Skills and Experience Requirements
Curiosity and commitment to develop a strong level of business literacy about Swinerton's total operating model, strategic initiatives, differentiators, financial position, and culture.
Developing knowledge of best practices in professional services marketing, including business development, marketing research, opportunity evaluation, capture planning, pursuit strategy, and proposal development.
Analytical skills to identify trends and challenges; offer new ideas.
Professional judgment and discretion.
Strong project management and team building capabilities.
Exceptional organizational and time management skills; ability to manage multiple competing priorities.
Excellent interpersonal communication skills and ability to work with multiple stakeholders.
Ability to work both independently and collaboratively.
Excellent verbal and written communication skills; content development/storytelling.
Developing understanding of construction, architecture and/or engineering industry.
Excellent organizational and time management skills with a proven ability to meet deadlines.
Ability to develop proficiency with Swinerton's CRM (Cosential); prior experience with Cosential or equal Customer Relationship Management software is a plus.
Proficiency with Adobe Creative Suite and Microsoft Office.
Bachelor's degree in marketing, communications, or related field preferred.
Minimum of one (1) year of experience related to marketing, communications, and proposal/pursuit management. (Proposal Coordinator)
Minimum of three (3) years of experience related to marketing, communications, and proposal/pursuit management.
Ability and willingness to travel.
Summary of Benefits:

This role provides the following benefits: medical; dental; vision; employee assistance program; pre-tax saving and spending accounts; basic term life insurance and AD&D; short and long term disability; 401(k) & savings plan; MSA Financial coaching; Care.com; Gympass fitness membership; DoorDash delivery subscription paid vacation; sick other voluntary benefit options.
If you like wild growth and working with happy, enthusiastic over-achievers, you'll enjoy your career with us!
Compensation Range

Hourly Rate: $24.28 - $36.39