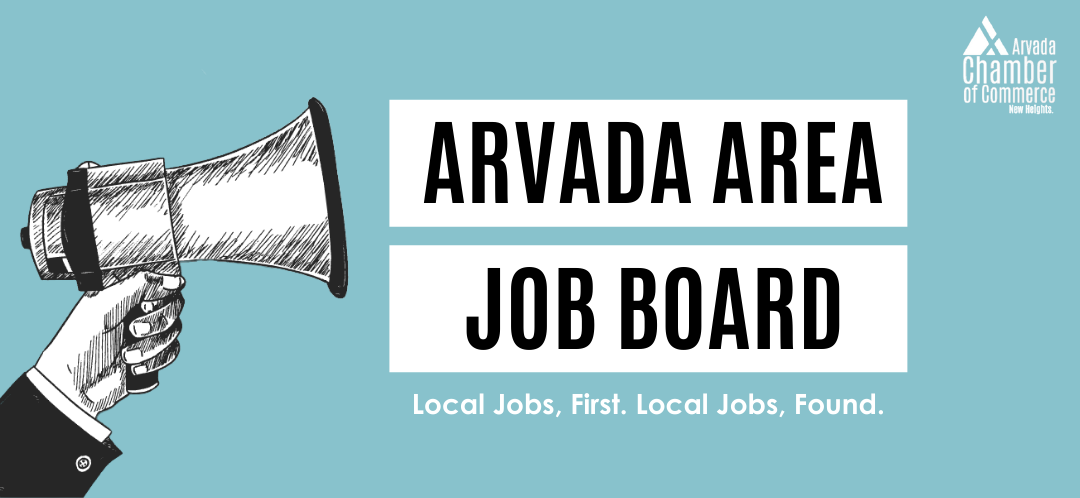 FEATURED JOB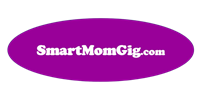 SmortMomGig.com Accounting/Bookkeeping
Expert Accounting/Bookkeeper needed to assist in catching up on tax filing.
Wage Type: Hourly
Hourly Range (if applicable): Based on Experience
Now Hiring!: Part-Time
LARGE EMPLOYER CAREERS
Large Arvada-area employers interested in a listing should contact Mary Runkel at mary@arvadachamber.org.
Accounts Receivable Coordinator
To view complete job posting and to apply please visit Accounts Receivable Coordinator | Job Details tab | Career Pages (schooljobs.com)

Summary of Position

Red Rocks Community College exemplifies extraordinary. We are dedicated to our Vision and Mission, which promote student achievement, staff empowerment, and community engagement. We live our values: Integrity, Collaboration, Learning, Inclusiveness, and Communication. We encourage applications from individuals whose background and interests align with our commitment to inclusiveness and welcome you to visit the RRCC Inclusion & Diversity webpage for additional information.

With an unrivaled reputation grounded in our Values, we stand out as a cutting-edge model in higher education. We are one of the first community colleges in the country to offer both Bachelor's and Master's degree programs. Our continued pursuit of excellence is instilled in our employees and has inspired a dynamic and passionate culture.

Job Summary: The Accounts Receivable Coordinator works closely with a separate Accounts Receivable Coordinator in the Cashier's Office to oversee the operational process of RRCC Student Accounts Receivable and student account objectives. This position specializes in tracking and resolving past due accounts including collection action. The other A/R Coordinator specializes in tracking and resolving current term receivables. Specifically, this position handles the 30-day billing of student and third-party accounts. This position assists in the management of the Student Accounts Receivable function though exercising functional supervision over two classified Accounting Technician positions. They provide exceptional customer service to students and internal department customers regarding billing questions. This position also assists in departmental compliance with federal laws and regulations (particularly Fair Debt Collection Practice Act, Regulation F and federal bankruptcy law), state fiscal rules and regulations, as well as state board and college policies and procedures. The A/R Coordinator is cross-trained on the weekly student account refund process, late fee processing, finance hold processing, and current term billing processes.

Description of Position

Past Due Accounts/Collections:

Responsible for all aspects of work related to student and other college departmental accounts not paid timely and identifying the accounts that need to be submitted to collections. These functions include but are not limited to:
Creating a collection recommendation review report of past due student accounts for the Bursar to review at the end of each term and with subsequent billings. Create agency upload reports, application of commission, codes and holds to the accounts. Review (audit?) collection data returned by external agencies to verify accuracy of upload.
Reconciliation of the weekly collection payments postings done by cashier. Review accounts and release holds as needed. Audit accounts to ensure correct coding in Banner.
Assist Bursar in the reconciliation between internal accounting system (Banner) and external collection agency inventory monthly and at year end.
Serve as the point of contact for other RRCC departmental collections. Coordinate, manage, and monitor the collections activity for internal college departments. Prepare files for Bursar to review and approve for submission. Create and maintain document files for manually entered accounts referred to Collections.
Overall management of the collection appeal process administered by the Account Tech II. Oversee the correspondence with the student, review and add notes to the appeals packet, and assist with answering appeals committee questions.
Management of the tax offset process: Monitor, review, and reconcile the tax offset process including monthly notice to students for tax offsets received from Department of Revenue and daily communication to external collection agencies and internal college departments as needed. Monitor the System office tax offset postings for accuracy.
Oversee the bankruptcy process by notifying agencies, notating accounts, filing paperwork with the court. Upon process completion, determine next step: continuing collections or forwarding the information to the Bursar for discharge write off process.
Develop and maintain detailed written task procedures.
Coordinate all correspondence with Collection Agencies, including validation of debt requests, account balance verification and general questions.
Oversee phone calls at end of term to students with low outstanding balances. Enlist help from coworkers to contact as many students as possible.
Provide a monthly analysis of Collection agency efficiency to the Bursar.
Student Accounts Receivable:

Assist with the management of the Student Accounts Receivable function by monitoring the Accounts Receivable department work standards and progress. Report department workload and backlog to Bursar on a weekly basis, or as requested.
Monitor the certification of VA tuition and fee processing and the completion of the follow up on any problem accounts by the end of the term.
Monitor the progress according to schedule of the third-party billing process during the term, the timely billing of vendors and follow up with any outstanding accounts post term. Make determination to either revert charges back to the student or send third party to collections when third party does not pay.
Share the review all third-party transfers and invoices, VA certifications with the Accounts Receivable Coordinator.
Assists A/R Coordinator as needed on the following tasks:

Student account billings
Monthly email notifications
Late fee Application
Financial hold application
Administer the Employee Tuition Assistance program in compliance with board policy.
Documentation:
Review scanned documentation to ensure accuracy and completeness.
Index scanned documents into Banner Document Management (BDM) system.
Additional Duties:
Rotate the open and close the Cashier's office procedures as scheduled by the Assistant Bursar.
Backup in Cashier's Office, as needed
Rotate mail duties with Business Services staff, as needed
Develop and maintain detailed written task procedures.
Complete special projects including analyses of large data sets, as assigned by the Bursar.
Qualifications

Required: Bachelor's Degree in Accounting, Finance, Business Administration or other closely related field. Full-time professional accounting experience directly related to the position duties may substitute for the bachelor's degree in accounting on a year for year basis. Three years progressively responsible professional accounting experience analyzing and reconciling accounting information. Two years progressively responsible cash handling experience in banking, retail, or a cashier's office environment. Two years of experience with cash deposits, reconciliations, billing, accounts receivable, customer service, and problem resolution.

Preferred: Master's Degree in Accounting, Finance, Business Administration, or other closely related field. CPA or candidate. Experience in a college Bursar or Cashier's Office. Experience with collections. Experience with student or vendor bankruptcies. Experience with preparing or managing high volume billing. Two years of experience supervising at least two employees. Experience with accounting in a state agency, community college, or other higher-education setting. Audit experience.

Required Knowledge, skills & abilities: Effective verbal communication skills to support interaction with diverse internal and external constituents includes ability to inform and persuade someone to act. Customer service skills, including patience, attentiveness, clear communication, knowledge of processes, use of positive language and ability to read customers. Intermediate to advanced spreadsheet (Excel) and Access skills. Membership in or experience working in diverse communities and supporting the success of students and staff from racial, ethnic, and gender backgrounds that are underrepresented in the College.

Preferred Knowledge, skills & abilities: Ability to manage large financial data sets and manipulate data in Excel. Familiarity with Cognos, Monarch, or other electronic reporting tools.

To Apply: Please complete an application and attach the following:
A cover letter describing your professional experiences and addressing the required and preferred qualifications.
A resume.
Wage Type: Salary

Now Hiring!: Full-Time

How to Apply: Visit the website listed

Required Candidate Screenings: Background Screen Required

Hiring Opportunities for All: Open to hiring people with disabilities,Open to hiring fair-chance workers,Open to hiring veterans