Community Impact Forum: The Housing Conundrum
Date and Time
Friday Aug 19, 2022
7:30 AM - 9:00 AM MDT

7:30 - 7:45 am | Networking - Light breakfast and coffee available

7:45 - 9:00 am | Program
Location
Revive Church at The Bridge

8270 W. 80th Ave
Arvada, CO 80005
Fees/Admission
$20, $15 Seniors
Contact Information
Samantha Geerdes (303) 424-0313
Send Email
Description
The Arvada Chamber of Commerce is excited to announce that we will be moving our "Emerging Conversations Webinars" for the rest of the year to in-person events, hosted at The Bridge (near 80th and Wadsworth).

We decided to pivot these conversations to in-person events as we recognize people are craving connection, community and networking that only an in-person experience can provide. We look forward to hosting these events to inform and educate the community on crucial issues as well as providing a networking experience before the program featuring coffee and a light breakfast from local restaurants.

August Program:

1. Welcome
2. Review current data and terminology around Denver metro housing
3. Community First Foundation Housing Study Overview - Kelly Duncan
4. Panel Discussion - Tyrone Adams, Dieter Raemdonck, Senator Rachel Zenzinger, Ryan Stachelski

Speaker Bios: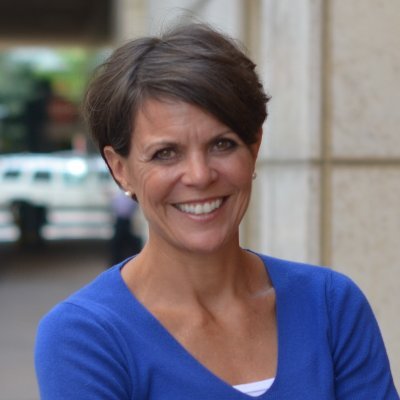 Kelly Dunkin: Kelly Dunkin joined Community First Foundation as President and CEO in February 2019. Previously she worked for a variety of nonprofit, business and social impact organizations. These include 11 years at The Colorado Health Foundation in Denver, where she grew into the role of Vice President of Philanthropy, and 10.10.10, where she served as National Director. 10.10.10 is a project of Colorado Nonprofit Development Center and inspires entrepreneurs to solve 10 wicked social problems. Kelly also served as a consultant for businesses, nonprofits and social impact startups as well as projects in Lima, Peru, where she developed her Spanish-language skills. Kelly's education includes a Bachelor of Arts in English from Miami University, an Elementary Education Licensure from the University of Northern Colorado, and a Master of Public Administration from the University of Colorado at Denver.
Tyrone Adams, CEO, Colorado Association of Realtors:

Tyrone Adams is the president/CEO of the Colorado Association of REALTORS®. He has served in a variety of roles in the Association industry for 29 years including the last seven in his current capacity. He considers himself a career association professional who has a passion for helping others be successful. As a life-long learner Tyrone earned and maintains three professional certifications- Realtor Certified Executive (RCE) and Certified Association Executive (CAE) and Diversity Executive Leadership Program (DELP) graduate. He currently serves on multiple committees and boards including Senator Coleman's Urban Housing and Development Council, Chair-elect of the Colorado Society of Association Executives (CSAE), as a mentor for Rocky Mountain MicroFinance Institute, on the Leadership Team for a national Governance PAG, is member on the Aurora Chamber of Commerce Board of Directors and the Denver Chamber of Commerce Prosper Colorado workgroup; and participates on various other diverse coalitions around the state.

Dieter Raemdonck, Lobbyist, Recht Kornfeld PC: Dieter Raemdonck's practice is focused primarily on government relations matters at the federal, state, and local levels. As a registered lobbyist, Dieter has invaluable expertise and experience communicating with state, county and municipal officials; state and federal legislators; executive branch employees; and state agencies and regulators. Dieter regularly assists clients with all aspects of the legislative process, including drafting legislation, building coalitions, developing strategies for advocacy and messaging, lobbying legislators, and ultimately achieving clients' desired policy outcomes. His clients have a broad range of priorities, from general business issues to education, energy, real estate, and technology. He also advises and assists clients with political giving programs and campaign finance matters. In addition, Dieter's practice also includes advocating client interests before regulatory bodies at the state and local levels. He often drafts proposed regulations, and represents clients before administrative boards and commissions. In 2020, 2021, and 2022, Dieter was recognized by the Best Lawyers "Ones to Watch: Government Relations" list. This distinction is based on peer reviews and acknowledges outstanding professional excellence in private practice.


Senator Rachel Zenzinger: Rachel Zenzinger is the Colorado Senator from Arvada with a deep background in education and advocacy for public schools. She has worked as a Project Manager for Colorado Educator Voice Fellowship, a branch of Washington, D.C.-based America Achieves. She previously served as advisor to the Colorado Opportunity Scholarship Initiative program in the Colorado Department of Higher Education; and she worked for Regis University in the Master of Arts in Education department where she specialized in Teacher Leadership. Since moving to Arvada in 2002, she has served the community in a variety of capacities, including as twice-elected member of the Arvada City Council, where she also filled the role as Mayor Pro Tem. She left the City Council to accept an appointment to the State Senate, where she served in the 2014 session.




Ryan Stachelski, Director of Community and Economic Development, City of Arvada: Ryan Stachelski serves as the Director of Community and Economic Development for the City of Arvada. This Department was newly formed in 2018 to help better align the development review process with all aspect of development, including: Building, Economic Development, Development Traffic and Civil Engineering, Land Administration, Planning, and Long Range Planning. Combining these disciplines into one "Work System" has allowed for a more streamlined process on behalf of both the community and developers. During this period, and under Ryan's leadership, the City of Arvada has adopted a new Land Development Code which has significantly changed the development review process from a public hearing format to administrative. During the COVID- 19 pandemic, Ryan led the transformation of Historic Olde Town Arvada from an automobile accessible district to a pedestrian mall. Prior to this position Ryan served as the Executive Director of the Arvada Economic Development Association (AEDA) and Director of Arvada's Economic Development Department. While in this role, Ryan supported over $100M in commercial capital investment per year and an annual increase in new sales tax revenue of $500K per year. Ryan has served in various roles in Community and Economic Development for two decades in the Denver Metro area, central Illinois, and in West Africa as a Peace Corps Volunteer. Ryan has a Master's Degree in Community and Economic Development from Illinois State University. He is married to a Leukemia survivor and has two adopted children. In Ryan's spare time he likes to play music, build furniture, and bake bread.